Talent Development is people development.  It involves ensuring the right individuals have the right capabilities at the right time to deliver the right results.
A strategic focus on building the knowledge, skills, and abilities of your staff, at every career level, will motivate and retain happy, productive employees who are passionate about assisting the organization to succeed and grow.
At Shockingly Different Leadership, we believe that highly skilled leaders and teams deliver a hard-to-imitate competitive advantage. We exist to help every individual in your organization to show up as the best version of themselves – everyday.
Allow us to help you elevate and accelerate the most urgent aspects of your strategic workforce-related goals.
Leadership Development
Inspire. Engage. Innovate. Achieve.
Manager Development
Manage. Communicate. Motivate. Execute.
Targeted Skill Development
Influence. Strategize. Collaborate. Plan.
Development Consulting
Partner. Design. Augment. Implement.
While SDL frequently is called in to help our clients develop their own innovative, internally culture-specific offerings, we know there are times when a pre-developed workshop is ideal for immediate needs.
No matter whether we assist you with your in-house talent development programs, or you choose to take advantage of SDL's offerings, you can always feel confident that your employees will leave with the knowledge of how to best use their unique talents and abilities in a more impactful way in the organization.
All development engagements are facilitated by your choice of our small but mighty internal global team of expert facilitators  – at your office, our office, or via the web.
Let us help you scale your internal offerings.  Or register your team for one of our public offerings (if available) or contact us to explore bringing the content in-house.
(While we do need a coffee or tea to kick off our mornings, we have K-cups and passports.  Will travel and self-caffeinate!)
You "all-in"? If so, we are "all-in" too! Let's chat about forging a new partnership!
POPULAR TRAINING DELIVERY METHODS THAT SDL OFFERS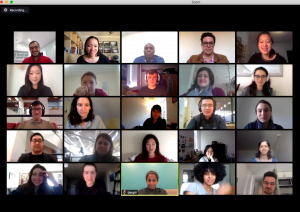 Virtual Instructor-Led Training (vILT)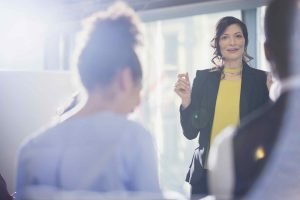 In-Person and Hybrid Instructor-Led Training (ILT)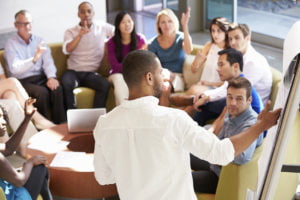 Explore Our Top Requested Talent Development Offerings
Click on a topic below to filter offerings.
Don't see what you are looking for? Or rather us just help with your internal offerings?  Just ask!
Let's Get the Conversation Started! Submit Your Initial Inquiry Below.
Frequently Asked Questions
What type of project opportunities do you support?
Answer: 
We support Talent Development, Human Resources, and Org Effectiveness initiatives.
-Project Based
-Interim Coverage, due to occurrences such as personal leaves, restructuring, etc.
-Customized Programs or Solutions
How do you assign your experts to project opportunities?
Answer:
Our consultants are tenured members of our team who've been assigned to numerous previous engagements. Prior to any new project engagement, we first develop a comprehensive understanding of the objectives of our client.  Then we select the top 2-3 experts in our consultant pool, to confirm their interest and true fit. We then present our prospective clients with a curated short-list of our staff who are ready, qualified, and excited to collaborate on your scope of work.
Why should I use SDL for my people-related contract needs?
Answer:
Great question!  We're here to earn your business. Top talent is critical to any business's success and we're proud to be your potential co-collaborators. We deliver execution-ready, vetted, high quality experts that fit within your budget and allow you to focus on best next steps.
What fees does SDL charge?
Answer:
We do not charge any service fees.  Who wants those?  You should only pay a fair amount for the work we provide. We function similar to most company vendors who partner with organizations. When you meet with us, we will jointly discuss your project budget and SDL will send you a proposal for the scope of work. All payments are processed through SDL and are equal to the agreed upon project cost. We pay our consultants directly.
How do I pay SDL?
Answer:
Once a contract is agreed upon and signed by all parties, you select your desired form of payment. A purchase order may be opened or payments may be securely made to SDL via check or credit card.
Note:
for most contracts, a small deposit is required to start all contracted projects.
Does all talent work remotely?
Answer:
It's your call. When a company provides us with their talent needs, they can specify if the work is primarily in office, remote or a combination of the two.
Am I able to have the talent sign a Non-Disclosure Agreement before getting started on my project or assignment?
Answer:
You better believe it!  They have already signed one with SDL, but we can have them sign your organization's as well.
What geographies do you serve?
Answer:
We are a global firm who support clients in all geographies.
I am a consultant who would like to work for SDL. How can I join the team?
Answer:
We would be happy to review your credentials, but please know that we are not a temporary placement agency who accepts resumes from thousands of interested parties.
We are a contracting firm whose niche specialty is in supporting HR functions like Learning & Development, Org Development/Effectiveness, and general Human Resources.
SDL's differentiating value to our clients is in offering skilled, contract talent who have a proven work history with SDL.  If you would like to learn more about how to be considered for our expert team, please click here.
#KeepInTouch

Get Notified When We Post New Offerings
#AboutSDL
Shockingly Different Leadership is a human capital professional services consultancy that provides organizations access to the best consulting expertise in the areas of Talent Development, Organizational Development, and Human Resources – on an on-demand, project, or contract basis.
#WhereToFindUs
MAILING
4480-H South Cobb Drive
PMB 219
Smyrna, GA 30080
PHYSICAL
2121 NewMarket Parkway
Ste. 108
Marietta, GA 30067
#ContactOptions
Customer Service Email:
service@shockinglydifferent.com
Call or Text:
770-384-1103
#Office Hours
MON-FRI
8:30 AM – 6:30 PM
Weekends By Appointment