"Just-In-Time" Professional Development Mentoring For Personal Leadership and Career Strategy
OVERVIEW
Does the following statement sound like you or members on your team? 
You are knowledgeable, passionate, have a bias for action and a track record of success. Yet, you crave something more. However, uncertainty about how to move forward, challenging workplace dynamics, or some other roadblock is holding you back.
 ———————————————-
Even the tiniest of shifts in strategy or perspective play a huge role is distinguishing the highest of achievers. Professional development mentoring can be very powerful, as we help our clients make the tiny shifts that can change everything for them.
We are exceptionally gifted at both providing mentoring directly and helping organizations build professional development mentoring programs themselves.  Our goal is to help all our clients implement a sound leadership or career strategy to solve any issue or quagmire they are facing.  We help them understand their options and see how they are powerful to influence change, even when they can't see it for themselves.
You can't be a leader by playing "follow the leader". Our professional development mentoring services will empower both individuals and organizations alike to take advantage of the knowledge and best practices of mentorship.
Types of Professional Development Mentoring Services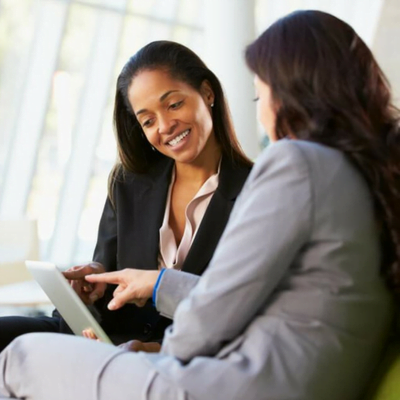 Self-Sponsored Mentoring
For those desiring a personal SDL mentor for their professional development strategy and career evolution.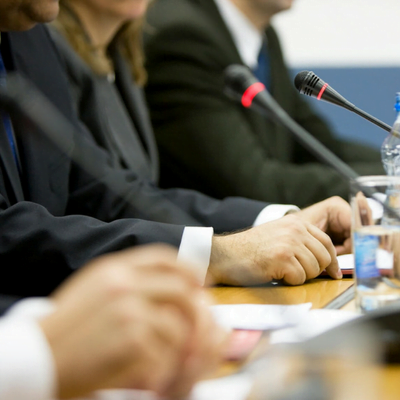 Internal Mentoring Programs
We help organizations implement formal internal mentoring and career advisory board programs.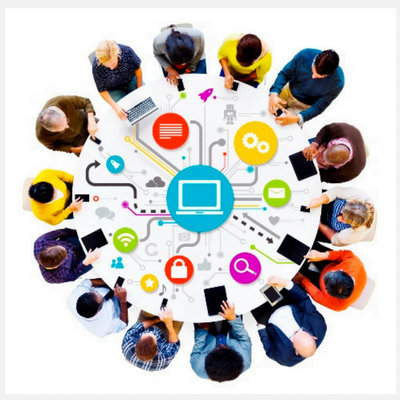 External Mentoring Programs
Interested in a establishing a multi-organizational mentoring program?  We can help!
FOR ORGANIZATIONS
Book a consult
to discuss how we can bring our professional development mentoring services to your organization.

Professional Development Mentoring is usually specifically focused on strategic planning and/or problem-solving urgent career or leadership challenges.
It is a great option for using knowledgeable experts to help you brainstorm new ideas, troubleshoot workplace issues, strategize performance improvement tactics, and prepare for new opportunities.

Those who desire:
Continued development as a stronger leader
To achieve next level of success
To develop through the insights and lessons learned from others

For the Mentor
Allows the mentor to "give back"
Teaches the mentor about other areas/departments
Helps re-energize the mentor's career
For the Mentee
Increases the mentee's self-confidence
Helps the mentee learn to take better control of his or her career
Provides an important networking contact for the mentee
Helps the mentee better understand the culture and unspoken rules
For the Organization
Conveys both within and outside the organization that management values and is willing to invest in its members/employees
Fosters more loyal employees/members, which can lead to reduction in bad turnover and costs
Fosters leadership skills in mentors
Preserves the organization's intellectual property
How to Book a Self-Sponsored Mentoring Session
Location:
Clients can be based anywhere, but must have phone or internet access.
Cost: $300 per session (45 minutes)
How to Book a Session:
First time clients are invited to book a complimentary chat to assess if we can help you.  During this meeting, we will propose a shortlist of mentors, based on your needs.
Found Us a Match and Ready to Book?  Contact us to let us know you would like to book a mentoring session.  Upon notification, we will send you an online invoice and a link to schedule a session with your mentor of choice. Session payment must be made in advance.
How to Get Assistance With Your In-House Mentoring Program
Book a consult
to discuss how we can bring our professional development mentoring services to your organization.
Fees and Payment Options
Payments may be made by:
Credit Card: Both corporate and personal credit cards accepted.
Purchase Order/Invoice: SDL will send an invoice directly to you or your company. If a purchase order or registration in your company's vendor system is required, please contact us at 770-384-1103 or via email.
Get in touch to explore your mentoring needs and to get
an official price quote for services.
#AboutSDL
Shockingly Different Leadership is a human capital professional services consultancy that provides organizations access to the best consulting expertise in the areas of Talent Development, Organizational Development, and Human Resources – on an on-demand, project, or contract basis.
#WhereToFindUs
MAILING
4480-H South Cobb Drive
PMB 219
Smyrna, GA 30080
PHYSICAL
2121 NewMarket Parkway
Ste. 108
Marietta, GA 30067
#ContactOptions
Customer Service Email:
service@shockinglydifferent.com
Call or Text:
770-384-1103
#Office Hours
MON-FRI
8:30 AM – 6:30 PM
Weekends By Appointment