Your Search For the Right High-Caliber
Human Resources|Talent Development|Org Development|Diversity & Inclusion|Org Effectiveness|Change Management|M&A HR Integration|Interim HR
Experts Ends here!
Our Differentiating Value:



We're a rare breed of consultancy that helps organizations lead the "People" side of business.
Elite People, Talent & Culture expertise, on demand.
Find the consulting services & support you need – FAST!
At Shockingly Different Leadership (a.k.a. SDL), we are changing the way all types of businesses and HR functions scale up their teams during business-critical or peak periods of project-based work!  At the heart of SDL is a global powerhouse of People Strategy change agents, who are helping companies reimagine how talent can better impact business and reshape the world. This is the place savvy organizations who possess the wisdom and moxie to help their workforces to do their best work call "home".
We are not a "marketplace" of 500K+ unverified suppliers who left Corporate to hang a business shingle.  Avoid the wild, wild west of human capital consultants by using our talented in-house staff of experts who understand the importance of confidentiality and professionalism.
Need an expert or consultant to temporarily join your team for a People project?  Need the flexibility to up-level and optimize your workforce by executing talent-related initiatives without adding permanent HR headcount?  Then SDL is your ideal human capital partner of choice!
Let's face it – we all need a helping hand at times, and HR functions are no different. SDL is proud to be a global human capital professional services consultancy that provides organizations access to the best consulting expertise in the areas of Talent Development, Organizational Development, and Human Resources – on an on-demand, project or contract basis.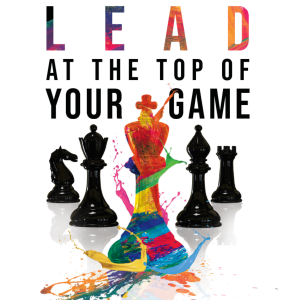 SDL is also the only place you can get your hands on the "Lead at the Top of Your Game" Signature Development Experience, an all-in-one diagnostic assessment and development framework that hones the acumen of leaders at all levels to better execute leadership initiatives in their daily role, by using the top research-based tactics of the world's most successful leaders.
Help your teams do more of the work they love while also making the impact you deserve and are dying to see!
We help you execute high-priority people initiatives by solving the problem of quickly locating trusted, specialized consulting expertise when needed.  Companies are using SDL to:
scale their talent development capabilities
source the perfect HR consultant or interim HR executive
lead organizational change initiatives
flex their HR functions on-demand
reduce costs and better manage their human capital project spend
assist with M&A integrations and realignments
SDL's differentiating value is in being an on-call external extension of your team – by being your personal thought partner and ally, long before an engagement is ever signed.  And when ready, we work with you to hand-pick your ideal consultant(s) from our cachet of high caliber staff who have proven work histories with real SDL clients.
Ready to resource better, faster, and more flexibly?  Avoid the dicey world of unproven human capital suppliers.  We have the best experts, made our services competitively affordable, and love to co-create solutions that deliver "shockingly different" results!  See why Shockingly Different Leadership should be your human capital vendor of choice!
Not Sure Where To Start?
We've Got You Covered.
We help hundreds of customers figure out how they can accelerate execution with the help of SDL Experts. We're happy to answer any question you have about a current or upcoming need.
View Transcript of Video
Having limited staff can make advancing your talent development and people initiatives quite challenging.
Finding a trusted consulting partner to help you scale up during peak periods of work is time-consuming, overwhelming, and filled with risk and uncertainty.
But what if you could have a vetted team of experts ready on-demand for your next project or initiative?
Shockingly Different Leadership is shaking up the world of talent development and HR consulting support, by providing you access to our best-in-class services, led by our internal staff of proven experts.
No more wasting time seeking referrals from strangers, wading through 50,000 unfamiliar bios in talent databases, or working 60-hour weeks yourself.
Our process is simple:  Complete our inquiry form and we will immediately partner with you to co-create how to best get the work done.
Let SDL be your first resource when you need an extra hand to develop your talent or execute an initiative.  Enjoy a partner who has the infrastructure of a large firm but the agility & customer service of a small one.
So contact us today.  Soon, the only difference between us and you will just be the color of our employee badge!

Trusted By Happy Clients – Both Large & Small!
Let's Get the Conversation Started! 
#KeepInTouch
via our Newsletter
#AboutSDL
Shockingly Different Leadership is a human capital professional services consultancy that provides organizations access to the best consulting expertise in the areas of Talent Development, Organizational Development, and Human Resources - on an on-demand, project, or contract basis.
#WhereToFindUs
MAILING
4480-H South Cobb Drive
PMB 219
Smyrna, GA 30080
PHYSICAL
2121 NewMarket Parkway
Ste. 108
Marietta, GA 30067
#ContactOptions
Customer Service Email:
service@shockinglydifferent.com
Call or Text:
770-384-1103
#Office Hours
MON-FRI
8:30 AM – 6:30 PM
Weekends By Appointment