THE BOOK:  LEAD AT THE TOP OF YOUR GAME
Everyone has a "game."
A "game" is an area of specialty, dominance, or expertise in which you thrive.
Unfortunately, very few individuals or companies are successful in carving out a niche where they are perceived as being elite leaders in their game of choice.
As a veteran leadership and organizational development executive of numerous Fortune 100 corporations, Karan Ferrell-Rhodes researched over 10,000 global high-potential leaders and organizations, to pinpoint how they rose to the top of their game in their profession or industry.
She also explored how these elite leaders overcame any inhibitors to  the pinnacle of success that only 5% of the population ever achieves.
Her discovery was this simple yet powerful idea:
Leaders become elite by providing differentiating value to an urgent, unmet need.
Karan shares stories behind the journeys of successful leaders' rise to the top and shows why it is critical to master:
Disrupting the game

, by transforming your 

key strengths into key differentiators.

Owning the game

, by honing your craft and 

showcasing the

7 Leadership Tactics That Drive 

Differentiating Value
Branding the game

, by successfully associating your 

name, product, or service with your profession or industry.
We are living in an era where even the most ambitious and rewarding work must fight for the attention of those it can serve the most.  It is no longer good enough to just secure a "seat at the table";  you should aim to "lead the table."
Karan makes a compelling case of how mastery of providing differentiating value is new required leadership competency.  If you desire to learn how to lead at the top of your game in order to become successful in unexpected ways, realize the impact you want to make in the world and attract a legend of raving fans in the process . . . then this book is for you!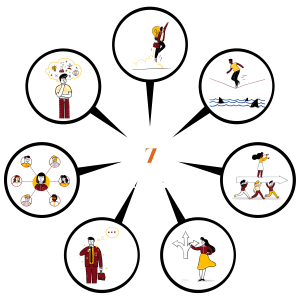 LEARN MORE ABOUT THE 7 LEADERSHIP TACTICS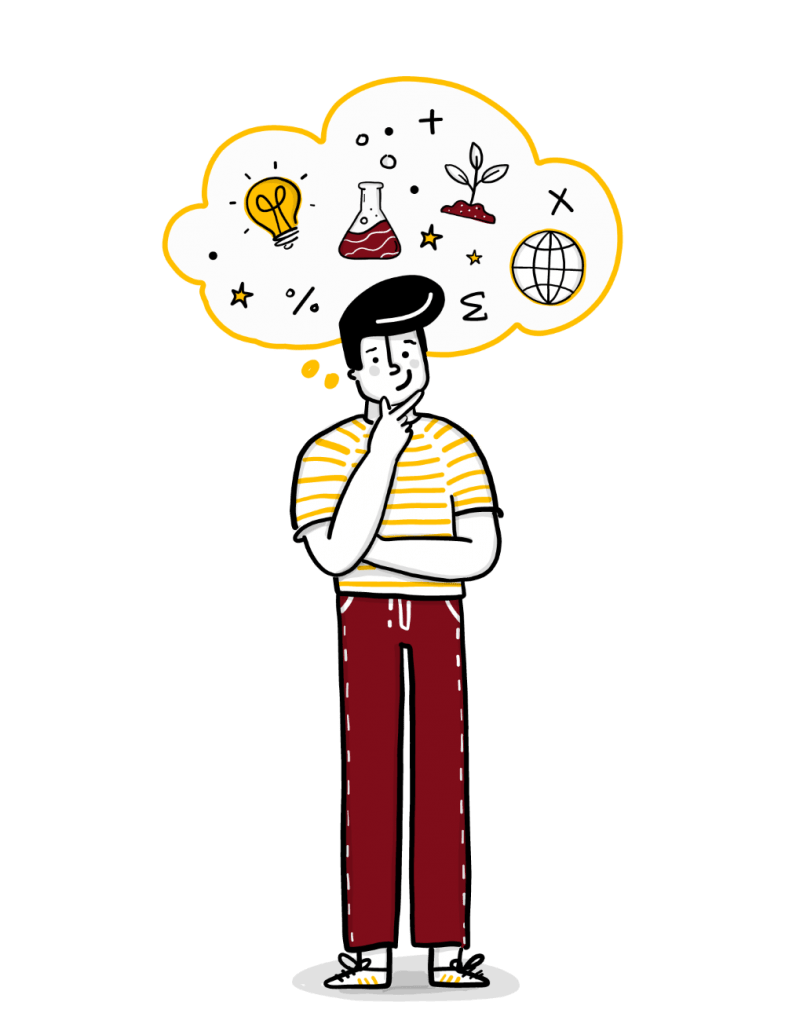 INTELLECTUAL HORSEPOWER
"Leverage your sweet
spot"
The ability to use your areas of expertise to "peek around corners" in order to spot trends, connect the dots, and identify new areas of opportunity that others miss.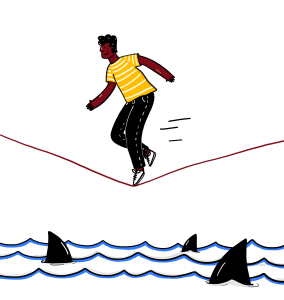 COURAGEOUS AGILITY
"The unwritten rules are the toughest to read"
The ability to have the fortitude to take calculated risks to stand up for what you believe and do the right thing, even when the consequences and/or future is unclear.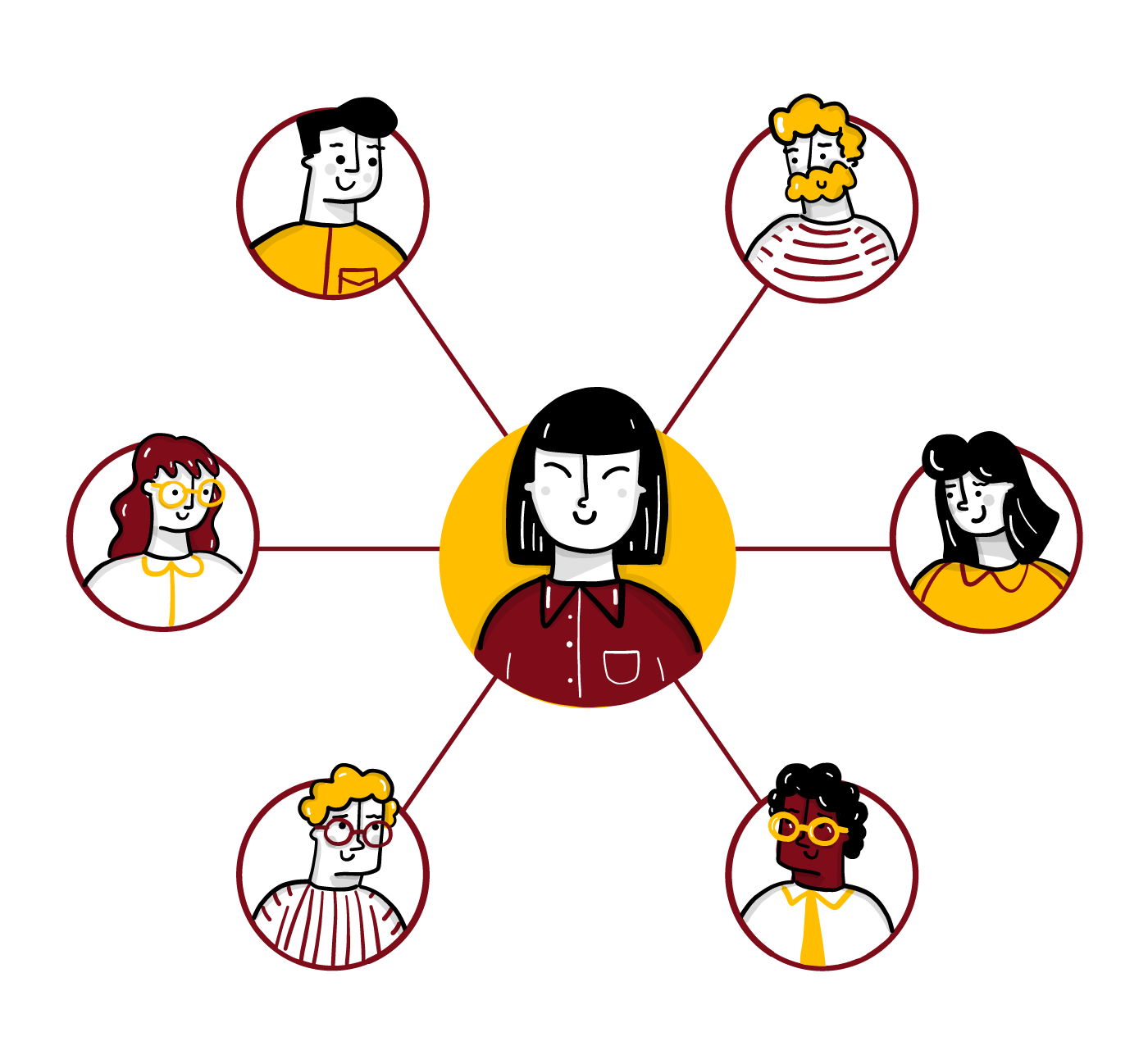 STAKEHOLDER SAVVY
"Oh, the games people play"
The ability to assess interpersonal dynamics and operate effectively in a variety of social situations.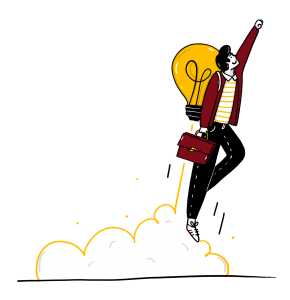 INTRAPRENEURSHIP
"A hero's gamble to break boundaries"
Building the organization by identifying new opportunities to develop or improve operations, products, or services.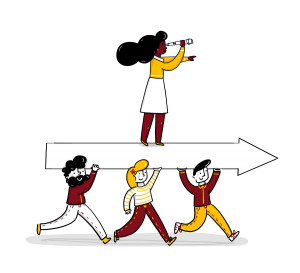 DRIVE FOR RESULTS
"Separating real leaders from the wanabees"
The ability to be persistent and tenacious in ensuring goals are achieved.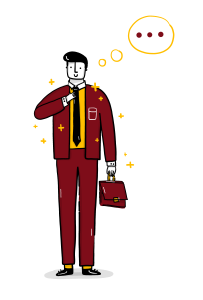 EXECUTIVE PRESENCE
"The power of swagger"
The ability to make clear and convincing oral and/or written presentations in order to influence and lead others.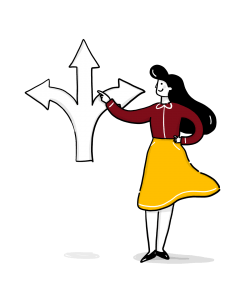 STRATEGIC DECISION-MAKING
"Cracking the code of the unknown"
The ability to make good decisions or lead a good decision making process, based on top strategic goals and priorities.
In Lead at the Top of Your Game, Karan provides a step-by-step blueprint of how you too can provide the type of differentiating value which dramatically increases your ability to influence and lead, no matter if you are:
An

entrepreneur

looking to catapult your business in a way that draws more raving fans

A

high potential individual

chartering your professional trajectory

A

manager

looking to invigorate your directs into an even higher performing team

A

leader

accountable for long-term sustainability in a hyper-competitive industry
THE LEARNING EXPERIENCE
The complete experience of the Leading at the Top of Your Game® Leadership Development System includes:
The book, "

L

ead at the Top of  Your Game,

" by Karan Ferrell-Rhodes
The Leadership Tactics Diagnostic® (LTD)

Assessment 

The

Leadership Tactics Diagnostic® Interpretive Report

The

Leadership Tactics Diagnostic® individual or group debrief on results
The "Leading at the Top of Your Game" acumen-building workshop 
The "MicroLeadership Challenge" action-learning leadership development experience
As a veteran leadership and organizational development executive of numerous Fortune 100 corporations, Karan Ferrell-Rhodes researched over 10,000 global high-potential leaders and organizations, to pinpoint how they rose to the top of their game in their profession or industry.
In her book, "Lead at the Top of Your Game," Karan shares the lessons learned from her research, as well as the top seven leadership execution tactics mastered by the world's most highest achieving leaders:
Leading with

Intellectual Horsepower

Leading with Courageous Agility
Leading with Strategic Decision-Making
Leading with Intrapreneurship
Leading with a Drive for Results
Leading with Executive Presence
Leading with Stakeholder Savvy
The book demonstrates how organizations across the world use these tactics to create cultures where leadership impact and influence thrives at all levels.
If you are looking to transform leadership theory into demonstrated "leadership-in-action," then this book is for you!
Contact us for group/bulk discounts.
QUICK FACTS:
84 quick-answer questions | 15- to 20-minute completion time
No invasive or intrusive items
No adverse impact
Instantaneous scoring and reporting output
Online administration via self-service portal
Aggregate reporting
Multiple languages (coming soon)
One of the best leadership assessment tools because it:

is accurate
is easy for participants to grasp
focuses on real-world leadership execution
allows insights gained to be put immediately into practical use
The Leadership Tactics Diagnostic assessment is designed to help you better understand the depth of your knowledge of the seven leadership tactics that research has validated to provide the most differentiating value and impact while leading others during the execution of leadership projects and initiatives.
The research-validated online assessment asks participants to choose their natural leadership approach, from a pair of alternatives.  The 15-minute assessment was built using the latest adaptive testing methodology, and each participant receives precise insights to personalize their experience.
While this diagnostic tool measures your depth of understanding of each of the concepts, it does not measure or predict how well you will ultimately execute each tactic. Evaluation of the degree of successful execution of each tactic can only be determined in real time, as you are attempting to execute each tactic, either independently or in tandem with each other.
As such, we offer a variety of developmental workshops and experiences which give individuals insights on where they excel and where they have opportunities to improve as leaders.
In addition, the assessment has a special section which shares valuable insight about which tactics and methods best influence you.  This information can be invaluable as you coach others how to best collaborate with you.
Purchase singular assessments for $275 each.  Contact us for group/bulk discounts.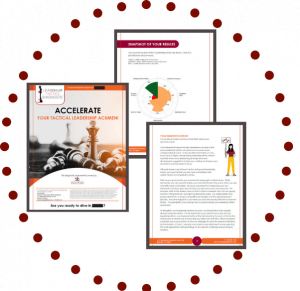 The Leadership Tactics Diagnostic Interpretive Report provides participants with valuable insights that unlock engagement and inspire them to strive to up-level their leadership capability.
The personalized, 25-page report includes:
descriptions of each of the seven leadership tactics
your acumen score corresponding to each, and
the leadership competencies associated with successful execution of each tactic
It also provides information on why each tactic is highly valued during leadership efforts, what it looks like when one is performing at a high level and development suggestions to help you continue to sharpen your acumen in all seven areas of focus.
Although leaders use all seven tactics during most leadership efforts, you may find that you are more comfortable with certain tactics as compared to others. As such you will learn what comes naturally and what might be challenging when leading others, while gaining actionable strategies to strengthen your impact and influence within your workplace, profession or industry.
** The Interpretive Report is included with the purchase of the assessment, with no additional charge.**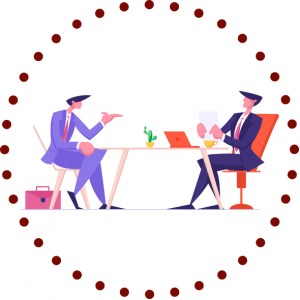 No matter if you take the Leadership Tactics Diagnostic assessment as a one-off experience or as part of a group training session, we offer individualized coaching for those who desire a more personal debrief and strategy session. 
We have a pool of certified coaches which will work with you to more deeply review your results and help you create an action plan for your next leadership goal or personal development plan.
One-on-one coaching sessions are typically 90 minutes in length.
Have you taken the assessment yet?

  If so, we invite you to book your coaching debrief and strategy session today!  Once you submit payment, you will receive an email with scheduling instructions.  Cost:  $450

Are you with a group or your employer?  Ask about our discount pricing.

  Before purchasing on your own, check with your leader or HR staff to see if your organization has purchased already on your behalf.  
The Leading at the Top of Your Game Workshop—which can take place virtually or in-person—amplifies the lessons of the book and the insights of the Leadership Tactics Diagnostic assessment, by giving an organization's members space to deeper understand, practice and explore leadership execution best practices learnings even further, with the support of specialized facilitators.
This highly interactive training experience, which includes a group debrief of the Leadership Tactics Diagnostic assessment, incorporates the use of a variety of resources and tools, all designed to inspire and upskill any level of leader to be equipped to execute whatever leadership challenges lay ahead. 
We offer three highly interactive workshop versions, which can be intact or split over multiple days:
3-hour:  Assessment debrief + overview of leadership tactics

7-hour:  Assessment debrief + deep skill development of leadership tactics

10-hour:  Assessment debrief + deep skill development of leadership tactics + leadership-in-action curriculum
Participants return to the workplace with an action plan in hand, prepared to implement their chosen leadership priorities back on the job, beginning Day 1.
NOTE:  There are multiple customizations of this workshop available, including:
For all employees [can be customized for particular job functions (ex. sales, finance, technology, customer service, etc.)]
Leaders and high-potential employees
Senior Executives
After participants have attended the "Leading at the Top of Your Game" workshop, it's time to uncover the magic which occurs when they convert their leadership potential into truly demonstrated leadership-in-action!
The MicroLeadership Challenge is a 10-week leadership lab accelerator, designed as an ideal learning experience to add to your leadership development programs.  During the structured experience,  each participant works on either a self-generated or organizational-generated initiative which has the potential to produce a positive impact on their job or within the company.
(Note: A leadership lab accelerator is a real-world, on-the-job experience that simultaneous develops acumen on targeted leadership skills and competencies.)
Participants are led through a hybrid design-thinking and action learning framework, which provides participants real-world practice in applying the 7 critical leadership tactics which differentiate the success of  high performing individuals.  Also, each participant is assigned a leadership tactics coach, to provide support throughout the process.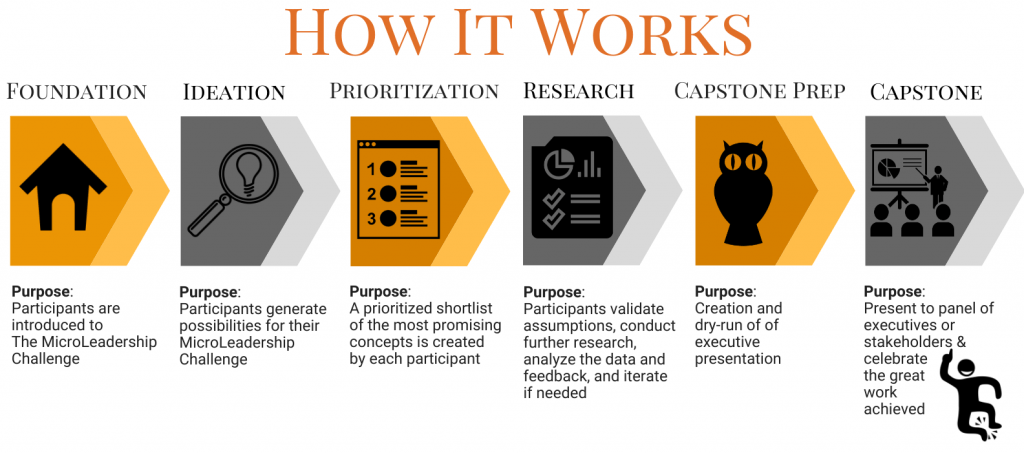 So few talented individuals actually realize their leadership potential and it has been my life's work to understand the root causes as to why.
I have written this book and created skill-building experiences to help you succeed in a leadership journey that 90 percent of the population aspires to but never achieves.
But for those who do, they are able to supersede their potential. Leadership at this pinnacle is a place of nirvana and those who reach it fight like hell to stay there.
I want this for you, and I hope this unique talent development suite of offerings will give you insights as to how to get there.
Contact & Follow
The best way to get in touch with Karan is via email or scheduling an appointment.
The best way to follow Karan on social media is via LinkedIn or Twitter.
If you're interested in connecting with Karan regarding an upcoming project or need for services, please schedule a call.
Ready to start leading at the top of your own game? Ready to help your employees or team do the same? 
We have a variety of development & organizational effectiveness experiences available.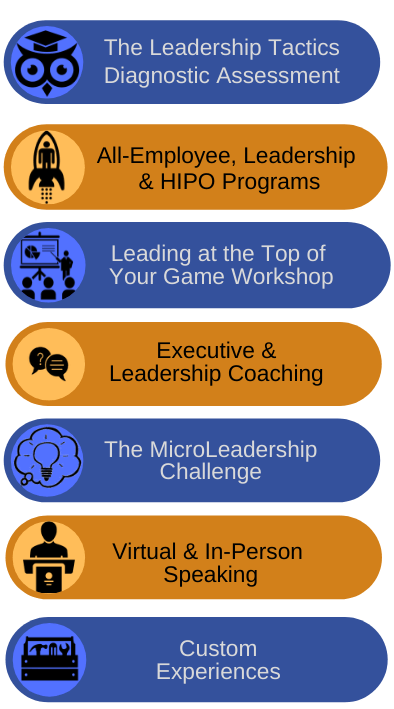 Contact us to learn more and check date availability.
#AboutSDL
Shockingly Different Leadership is a human capital professional services consultancy that provides organizations access to the best consulting expertise in the areas of Talent Development, Organizational Development, and Human Resources – on an on-demand, project, or contract basis.
#WhereToFindUs
MAILING
4480-H South Cobb Drive
PMB 219
Smyrna, GA 30080
PHYSICAL
2121 NewMarket Parkway
Ste. 108
Marietta, GA 30067
#ContactOptions
Customer Service Email:
service@shockinglydifferent.com
Call or Text:
770-384-1103
#Office Hours
MON-FRI
8:30 AM – 6:30 PM
Weekends By Appointment