We help build more effective, tailored and individually-relevant onboarding programs!
OVERVIEW
The Onboarding Problem:  According to Fortune magazine, about 40 percent of executives who change roles or get promoted fail in the first 18 months. While a number of factors contribute to an leader's performance and longevity in a role, strong onboarding programs can help improve the odds of success.
Despite organizations' commitment to onboarding, a recent survey revealed that 70 percent of new senior leaders were disappointed by their onboarding experience and felt inadequately prepared for their new role.
"Employers of choice" are renowned for offering just-in-time, practical onboarding programs which help their newest leaders acquire the necessary knowledge, skills, and behaviors to become effective in their new roles.
"Companies with strong onboarding programs see 2.5 times the profit growth and 1.9 times the profit margin than those that don't."
The goal of onboarding is to prepare leaders to succeed in their job as quickly as possible. As a result of the onboarding process, they become more immediately engaged in their work, their teams more quickly buy into their leadership direction and the leader remains with the company for a longer period of time.
We at Shockingly Different Leadership partner with you to help ensure your newly hired or promoted leaders make a smooth and successful transition, as they take the reigns of their new organization.
We offer 3, 6, and 12 month onboarding programs, composed on your desired mix of support services.  Options include but are not limited to:
Executive Communications Plan
First 90 Days Onboarding Checklist & Performance Expectations
Leadership Assessments
Destination City Assimilation Services
Executive Coaching (Focused on Accelerated Acclimation); Areas of focus:

Navigating the organizational culture
Creating partnerships and coalitions
Diagnosing your new role and understanding its challenges and opportunities
Developing a transition acceleration plan
Establishing your leadership brand so intent equals impact
Clarifying priorities and their urgency
Building a Network of Strategic Supporters

Progress Review From Direct Manager and Stakeholders
Post Onboarding Interview
6 Month Post Onboarding Check-in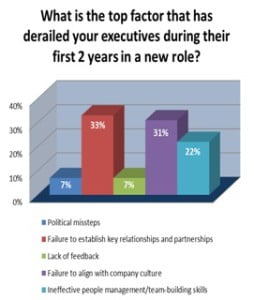 How We Partner – Executive & New Leader Onboarding
Our consultants partner with you to thoroughly connect the critical success factors of your onboarding strategy to the business priorities of your organization.
What differentiates our firm includes how we "do our homework" to create actionable, practical recommendations to increase the value and impact of your event.
Once you give your stamp of approval, we "plug and play" by not leaving you to do the day-to-day program management and execution work. Our team will take the lead to execute your plans – freeing your internal resources to focus on other priorities.
Our job is to make you look good! And when you look good, we look good!
Fees and Payment Options
Upon signed contract or Statement of Work, payments may be made by:
Credit Card: Both corporate and personal credit cards accepted.
Purchase Order/Invoice: SDL will send an invoice directly to you or your company. If a purchase order or registration in your company's vendor system is required, please contact us at 770-384-1103 or via email.
Get in touch to explore how SDL can support your onboarding strategy and execution needs.
#AboutSDL
Shockingly Different Leadership is a human capital professional services consultancy that provides organizations access to the best consulting expertise in the areas of Talent Development, Organizational Development, and Human Resources – on an on-demand, project, or contract basis.
#WhereToFindUs
MAILING
4480-H South Cobb Drive
PMB 219
Smyrna, GA 30080
PHYSICAL
2121 NewMarket Parkway
Ste. 108
Marietta, GA 30067
#ContactOptions
Customer Service Email:
service@shockinglydifferent.com
Call or Text:
770-384-1103
#Office Hours
MON-FRI
8:30 AM – 6:30 PM
Weekends By Appointment