Coach Karan specializes in leadership strategy coaching as a tool to help her clients deliver compelling influence, differentiate their impact, and seamlessly execute big, bold initiatives which build an impeccable leadership brand!
Hi, I'm Coach Karan!
I am honored to be considered on your short-list of coaches with whom you may potentially partner.
There is an art to coaching exemplary employees, and as one of the only leadership development firms who specialize in our proprietary approach to leadership coaching, this is what we undoubtedly know:
High performers are extremely knowledgeable, and they play at a level at which most people cannot even envision.
High performers are passionate, have a bias for action and a track record of success- yet they also are commonly holding back knowledge of what is legitimately possible.
Despite their success—actually, because of it—doing more of what they're already doing is not going to lead to their next level of success.
People have come to expect the fact that them being "outstanding" is normal for them.  A more focused type of leadership coaching is now critical to establish a new baseline of performance, without burning them out.  Coaching them on navigating this new baseline could be the key to either retaining them with the organization or seeing them skip out the door for "greener pastures".
Karan is amazing and passionate about helping others achieve career success. She took the time to get to know me — my unique gifts, talents, and value proposition. Then helped me uncover the components of my ideal role and implement a plan to find positions that were a good fit. I especially appreciated that she knew when to listen, when to offer advice, when to push me out of my comfort zone, and when to encourage.
Regardless of where you are in your career, Karan can help you connect the dots, up your game, and get to the next level.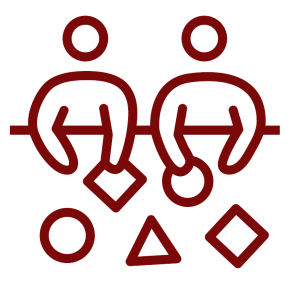 HOW I WORK WITH MY CLIENTS
 I've cut my teeth in the coaching world by helping high-achieving top performers:
transition from a focus on leadership theory to leadership in action
reduce development gaps and increase emotional intelligence acumen
increase readiness for roles of larger scope and responsibility
strategize how to best lead work initiatives and get the work done
increase self-confidence to conquer the challenges of workplace dynamics
After 18 years having coached over 5000 individuals in both one-on-one and in group settings, what I do know is this – although there are common challenges in the workplace, everyone's particular situation is nuanced and specific to them.  Navigating your current needs in your current environment would be our areas of focus.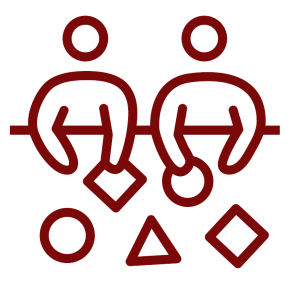 Can I relate to you?  My guess is YES!
I have worked in Fortune 50 corporations, medium-sized firms, government entities, and nonprofit organizations.  I have held roles from an individual contributor "worker-bee" up to the the top executive position at my employer.  I have managed both small and large teams – both globally and domestic.
Does any of this resonate?
What are my coaching niches?   
While I an equipped to coach any leader at any career stage, I am best known for coaching:
– Executives
– High-potential leaders (those on succession slates)
– High-potential Women and Professionals of Color
– Group leadership coaching circles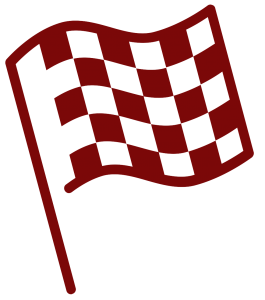 READY TO START? YOU BET I AM!
So, how does this work exactly? 
It's as easy as 1-2-3!
We have an initial call to meet each other and discuss the details.
Afterwards, if you want me to be your coach or if you want to hire me to coach within your organization, we take care of the paperwork.
I issue pre-work assignments and then we get to work!
If you think you'd like to explore  a coaching engagement with me, set up a complimentary initial phone conversation on my calendar or submit a formal request here.
During our call, we'll:
Learn more about each other and how we both like to work
Co-create the coaching experience and evaluate desired goals.
Review how a coaching partnership will work and all the particulars

Coaching works so well that approximately $3B is spent on it annually.
Coaching is often combined with a behavioral or 360⁰ assessment, or confidential interviews with those who work with them.
Conversations are completely confidential between the coach and coachee.  If an organization is paying for the coaching services, they may receive periodic status updates (dates, milestones achieved), but nothing else is shared without the coachee' s permission.
Coaching can be done in-person, via phone, or via video conference
A SAMPLE OF HAPPY CLIENTS

Having an opportunity to devote time and energy in their development as leaders
Having a thought partner to help with highly complex decisions with a wide scope of impact
Getting unstuck from dilemmas and learning how to transfer their learning back to their team
Quickly identify and close skill gaps
Better understand a diversity of perspectives and workplace dynamics

Those who desire:
Continued development as a stronger leader
To achieve next level of success
To develop through being curious, asking insightful questions, taking actions and reflecting on progress
What the Typical Individual Leadership Coaching Process Looks Like
While there are many variations, leadership coaching usually involves a series of steps:
Intake (professional history review, pre-work, review of coaching process, meet-n-greet)
Administration of Assessment
Goal Setting
Development Planning
Making Progress on Development Plan & Accountability Check
Periodic Check-in with Manager
Post-mortem Review of Progress Against Goals, ROI, and Reflections on the Experience Overall
The coaching engagement is over when the development goal(s) is achieved, or when the coach and/or coachee decides that it should stop. The typical duration of a coaching engagement is 6 to 12 months.
BUYER BEWARE: Things to Consider Before Contracting a Coaching Engagement
As indicated by the
Harvard Business Review
, the coaching industry is fraught with coaches of varying levels of competence and effectiveness.
Choosing the right coaching partner is a very intimate, personal decision, and SDL will never speak negatively about another company.
However, whether you choose us or another provider, we want to supply you with a few tips to ensure you increase your chances for coaching success:
Ensure your coaching vendor partner has a variety of coaches on their team.  Great chemistry is critical and your coachees should have a choice of options to consider.
Ensure your coachee has a fierce desire to learn and grow.  Coaching should never be forced on an individual, even if they need it.  Without commitment and buy-in, coaching will be a frustrating experience for all involved, with little to no return on investment.
Ensure your company has a true desire to retain and develop the coached individual.  If the real agenda is to push the individual out of the company, opt for performance management vs coaching.
Know that it is common for the focus of coaching engagements to shift over time.  An initial development goal may be identified, but as enlightenment occurs, even more critical goals are commonly flushed out.
Know that coaching is very different from therapy.  Coaching focuses on the present and future.  Therapy focuses on dealing with past events and mental health disorders.  Be sure to choose the right professional for the need.
Ensure your coach of choice:

has experience coaching in a similar setting
has a clear methodology and supporting tools
has a quality client list
has the ability to measure ROI
has a coaching certification or extensive successful coaching experiences
has administration and operations support on staff
Fees and Payment Options
Coaching fees are usually quoted as a package of coaching sessions or as part of a larger scale coaching project within an organization.  However, for budgeting purposes, coaching sessions start at $400/hour.  Contact us for a more specific quote for your needs.
Once a coaching contract or coaching project contract is signed, payments may be made by:
Credit Card: Both corporate and personal credit cards accepted.
Purchase Order/Invoice: SDL will send an invoice directly to you or your company. If a purchase order or registration in your company's vendor system is required, please contact us at 770-384-1103 or via email.
Get in touch to explore your coaching needs and to get an official price quote for services.
#AboutSDL
Shockingly Different Leadership is a human capital professional services consultancy that provides organizations access to the best consulting expertise in the areas of Talent Development, Organizational Development, and Human Resources – on an on-demand, project, or contract basis.
#WhereToFindUs
MAILING
4480-H South Cobb Drive
PMB 219
Smyrna, GA 30080
PHYSICAL
2121 NewMarket Parkway
Ste. 108
Marietta, GA 30067
#ContactOptions
Customer Service Email:
service@shockinglydifferent.com
Call or Text:
770-384-1103
#Office Hours
MON-FRI
8:30 AM – 6:30 PM
Weekends By Appointment