Experience using the Myers-Briggs Type Indicator (MBTI) to become more effective at understanding your strengths and minimizing your weaknesses
The Myers-Briggs Type Indicator® (MBTI®) assessment has helped millions of people worldwide gain insights about themselves and how they interact with others—and improve how they communicate, learn, and work. It provides a powerful framework for building better relationships, driving positive change, harnessing innovation, and achieving excellence.
Shockingly Different Leadership starts our clients' experience with a better understanding their tendencies via the great foundation of the MBTI assessment.
We then excite them by showing them practical ways how to combine both their innate talents with their MBTI profile to become a stronger leader who possesses a differentiated leadership brand.
Our differentiating factor is our ability to help individuals and teams to take the knowledge gained in our workshop to produce real, tangible, measurable results.
The Myers-Briggs assessment is the world's most trusted personality assessment because it is:
Easy to grasp, insightful, and thought provoking
Reliable and valid, backed by ongoing global research
Available in 20+ languages
We are proud to be a certified member of the Myers-Briggs global distributor network!
The Value of the MBTI Assessment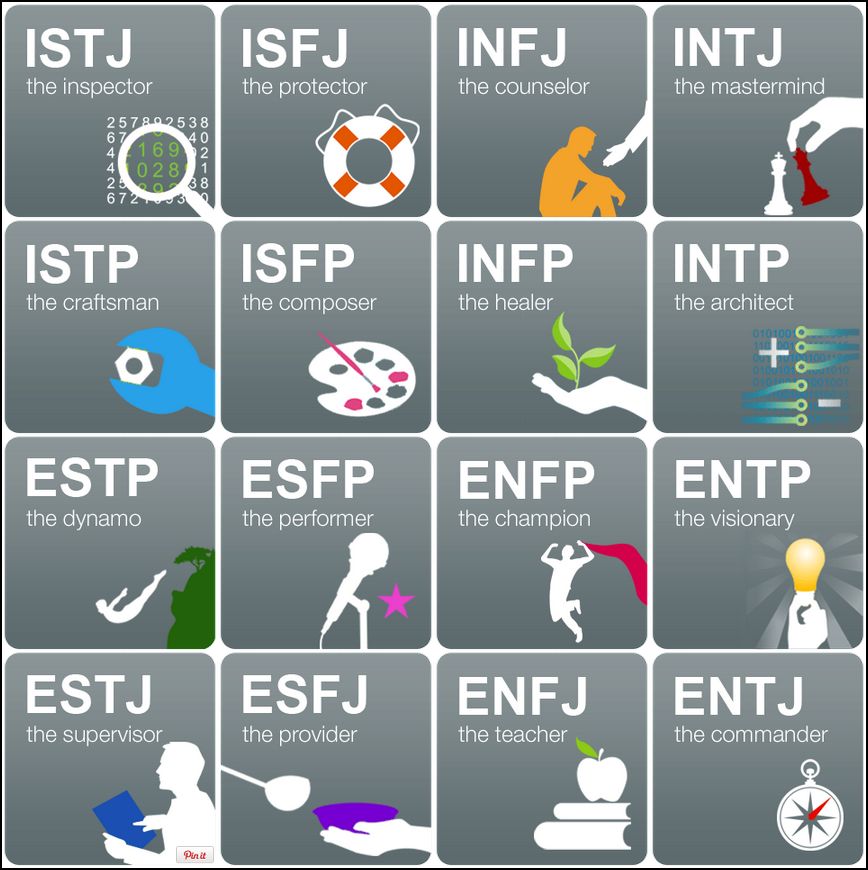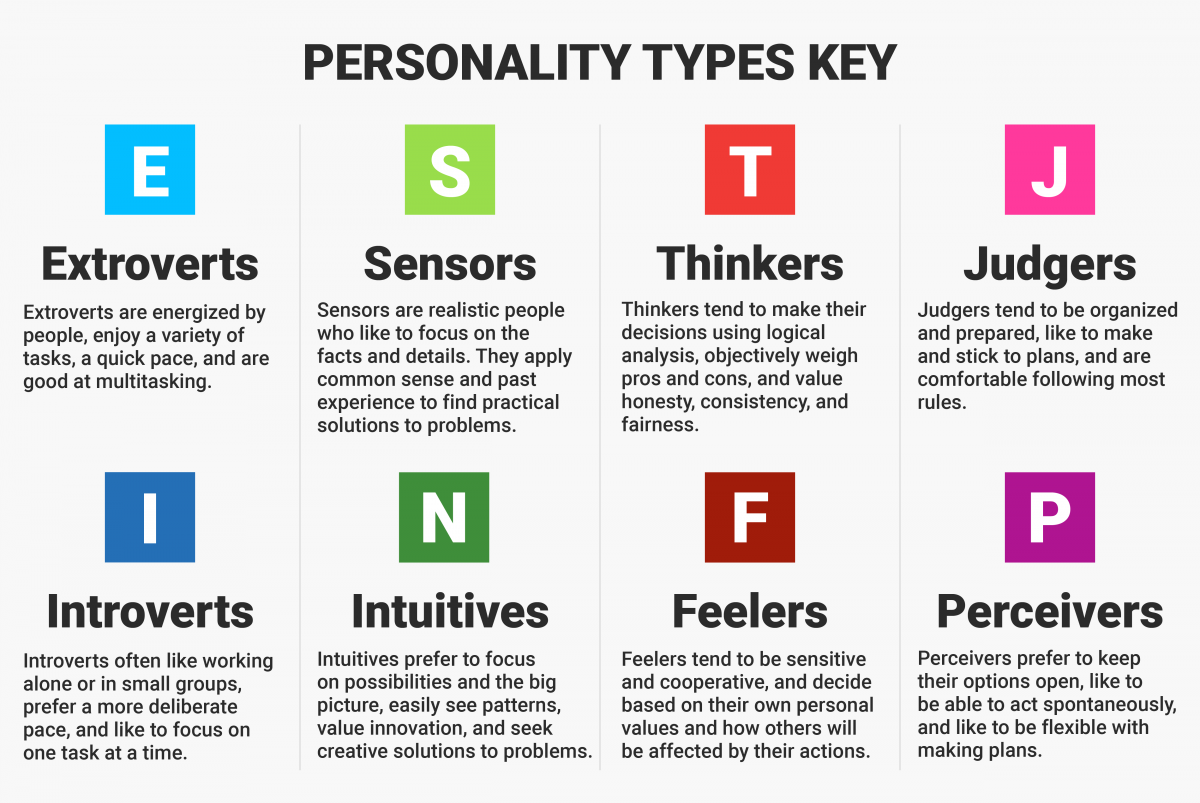 Types of MBTI Assessments
There are different forms of the MBTI assessment to address different needs.
MBTI Step I (Form M):
Identifies an individual's 4-letter personality type and provides a common language for how we interact with the world and each other.
93 items, available in print and online formats, takes approximately 20 minutes to complete
Powerful application and problem solving over a broad range of issues, like team dynamics, stress management, collaboration, leadership, communication and innovation
Identifies individuals' 4-letter Myers-Briggs personality type code (e.g. ESTJ)
Provides a common language for describing how individuals interact with each other and the world around them
MBTI Step II (Form Q):
Delves beyond the 4-letter type framework in Step I and uncovers the many different aspects that make each individual unique. These deeply personalized insights are perfect for coaching, action planning and building cohesive teams.
144 items (including the 93 Step I items), available online, takes approximately 35 minutes to complete
Drills down to a finer level of detail to explore how individuals of the same personality type may express their personality differently
Provides individuals' 4-letter Myers-Briggs personality type code plus results on 20 aspects of that type
Provides in-depth development action planning across a range of important individual issues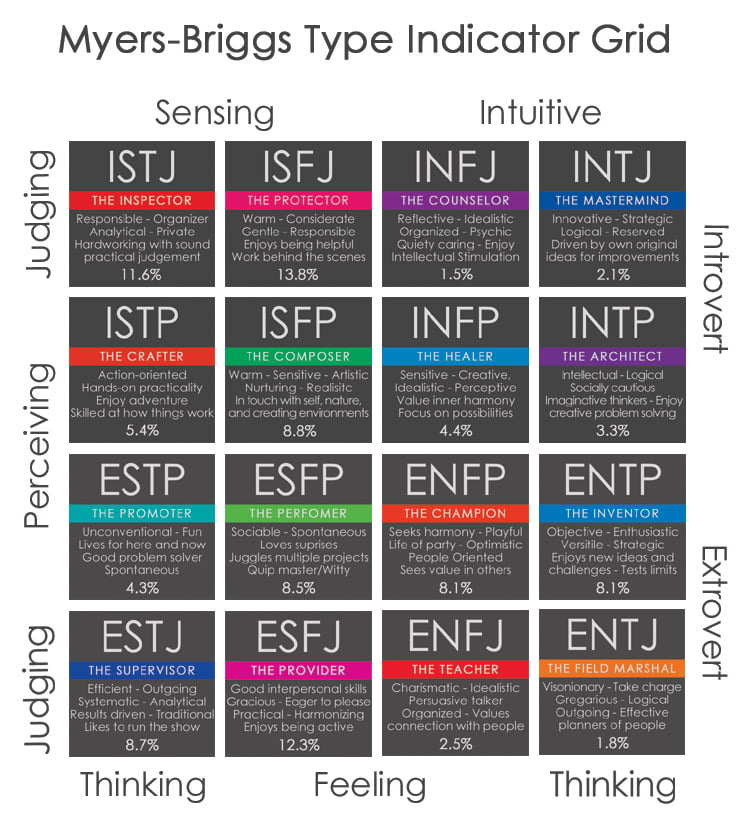 During your 
MBTI 
assessment and
workshop experience, participants will be able to:
Identify and understand the different types of communication preferences
Acquire insights about how they and their team members prefer to take in information and make decisions
Embrace the diversity and differences of others
Implement best practices on how to adapt one's style to better communicate and influence others

Gain insights into how each team member prefers to communicate and make decisions based on their Myers Briggs personality types and profile
Gain an appreciation of how their communication preferences influence their overall team interactions
Learn how to lead, influence and manage – up and down the organization

Those interested in understanding of how to better use your personal behavioral style to enhance your communications skills.
Instruction:  Assessment taken online.  Workshop facilitated in-person.  Half day and full day workshops available.
Fees: Based on scope of the design of program. Assessments for groups are deeply discounted from retail price. Contact us for a complimentary preliminary scoping session and cost estimate.
Get in touch to bring this workshop to your organization
Download Sample MBTI Report (PDF)
Like to take a closer look?
How to Book Workshop
There are multiple ways to enjoy this workshop:
Bring this workshop to your organization.  Contact us to discuss dates and pricing.
Register Online for an Open-Enrollment Offering (currently not available)
Payment Options
SDL provides two payment options for your convenience:
Credit Card: You can bill the workshop to a corporate or personal credit card.
Purchase Order/Invoice: SDL will send a bill directly to you or your company. If a purchase order or registration in your company's vendor system is required, please contact us at 770-384-1103.
Public Offering Policies
Transfer, Cancellation and Refund Policy
For open-enrollment Classroom, Live Online, and Webinar programs, participants who can no longer attend may transfer to a future session, send someone to take their place or cancel without penalty at any time up to three weeks prior to the session.
If you provide SDL with less than three weeks notice, or fail to attend, you will be liable for the entire program fee.
Privately offered sessions for organizations are bound by the terms of the separately negotiated Statement of Work.
---
Seminar Hours and Attire
Q: What time does my workshop begin and end?
A: On the first morning, please arrive at 8:30 am to pick up your registration packet and room assignment. Workshops generally begin at 9:00 am and end at 5:00 pm, except on the last day. On the last day, workshops that run the full day begin at 9:00 am and end at 4:30 pm. Workshops that conclude with half day sessions end at 12:00 pm.
Q: What should I wear?
A: Business casual attire is appropriate. Note: room temperatures may vary so you may want to dress in layers. Travel and Accommodations
Q: Will SDL help me make travel arrangements?
A: SDL partners with leading travel organizations to offer participants special discounts on hotel rooms and car rentals when attending SDL open-enrollment workshops.  We provide these to all participants on this site when public offerings are available. Participants will be required to make and pay for the reservations themselves. We appreciate that this is an important investment for you and your company and would like to accommodate your needs the best we can. Therefore, please contact us should you have any additional questions.
Or be notified of next public offering by completing form below
#AboutSDL
Shockingly Different Leadership is a human capital professional services consultancy that provides organizations access to the best consulting expertise in the areas of Talent Development, Organizational Development, and Human Resources – on an on-demand, project, or contract basis.
#WhereToFindUs
MAILING
4480-H South Cobb Drive
PMB 219
Smyrna, GA 30080
PHYSICAL
2121 NewMarket Parkway
Ste. 108
Marietta, GA 30067
#ContactOptions
Customer Service Email:
service@shockinglydifferent.com
Call or Text:
770-384-1103
#Office Hours
MON-FRI
8:30 AM – 6:30 PM
Weekends By Appointment