A podcast about leaders who bring their A+ game in order to do big things!
LET'S
TALK
ABOUT

LEADERSHIP-IN-ACTION!
Are you the strongest leader you can possibly be? And if not, ever wonder what other elite leaders know and do that you aren't, which may be stopping you from bringing your A+ game?
The Lead at the Top of Your Game Podcast celebrates the ingenuity, resilience and execution excellence of firebrand leaders who are doing big things in their profession or industry by boldly dancing on the edge and playing by their own rules.
Organizational psychologist & leadership tactics strategist, Karan Ferrell-Rhodes, interviews the persons at the forefront of leading the transformative ideas, tactical maneuvers and gut-wrenching pivots behind the People, Business & Leadership strategies which are helping individuals do their best work and organizations to become future-ready, today.
Listen in, as she cracks open their playbooks and compares them with her research on the top seven leadership tactics of the world's most successful leaders. Join us to take advantage of gaining an insider's look into the ups, downs and lessons learned from these thriving A+ leaders, so that you too can become a stronger leader who masters any "game of expertise" in which you choose to play.
Learn What Our Podcast Is About and Meet Karan
Check Out Our Latest Episodes
Typically Released Every Tuesday at 4 AM EST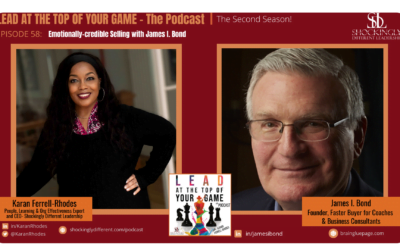 IN THIS EPISODE, KARAN FERRELL-RHODES INTERVIEWS JAMES I. BOND... Imagine being able to captivate...
read more
Other Podcasts Featuring Karan as a Guest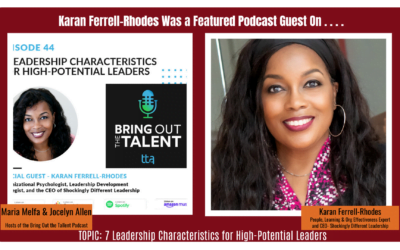 SDL's Founder and CEO, Karan Ferrell-Rhodes, was recently featured on The Bring Out the Talent...
read more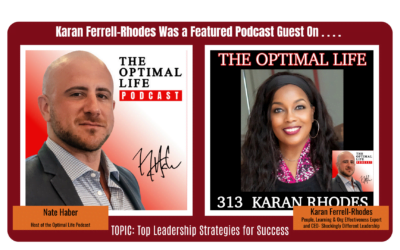 SDL's Founder and CEO, Karan Ferrell-Rhodes, was recently featured on The Optimal Life podcast,...
read more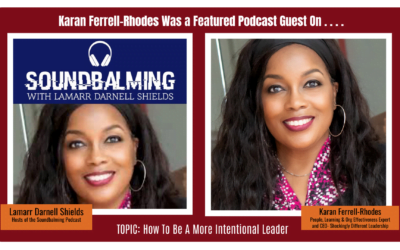 SDL's Founder and CEO, Karan Ferrell-Rhodes, was recently featured on The Soundbalming podcast,...
read more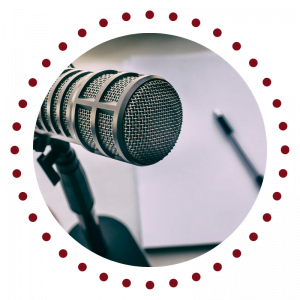 Want to be a Podcast Guest?
I'm always looking for podcast guests to join me on the LATTOYG podcast.
Right now, I'm looking for renowned leaders and experts who can offer strategies or case studies which demonstrate individuals or organizations leading at an elite level.
I'm looking for the "behind the scenes" scoop of how you (or your team) overcame inhibitors to ultimately become a stronger leaders in the world of work or business.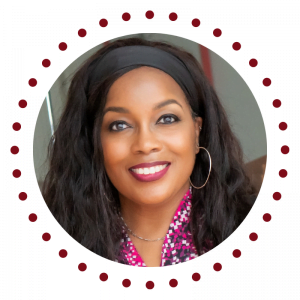 Want Karan to be Your Podcast Guest?
I do love being a guest on podcasts, as my schedule allows.  Topics most commonly requested of me:
Leadership execution, strategy and tactics
High-potential and Leadership Development
Org Effectiveness and People/HR Initiatives
Building a Leadership Brand
Career Advancement & Progression
Entrepreneurism & Leading Your Business
Hybrid/Blended Workforces & the Gig Economy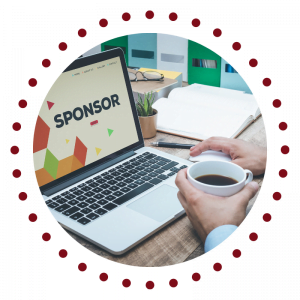 Want to be a Podcast Sponsor?
We will promote your brand with your choice of either a live read or recorded audio ad on an upcoming episode of our podcast.
We have pre-roll, mid-roll and post-roll opportunities available.  We also have multi-episode packages available.
All sponsorships come with a featured spot on every show notes page of every episode you sponsor.
Submit inquiry to receive current package prices.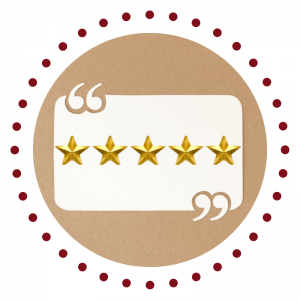 Like the Show? Please Leave a Review
I run on tea, cocktails and kind words

.
If you like the show, it would mean the world to me if you left a quick review on Apple Podcasts.
Your word is golden and will signal to new listeners that our podcast is valuable.
So, a HUGE thank you in advance!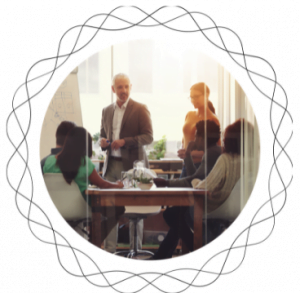 Partner With Us to Raise Your (& Your Team's) Leadership Execution Acumen
Is your company looking for a super-dynamic leadership development workshop or program?  Or do you yourself want to increase your own leadership skills?
If so, I invite you to check out our full learning experience by clicking the buttons below:
THE LEARNING EXPERIENCE
The complete experience of the Leading at the Top of Your Game® Leadership Development System includes:
The book, "

L

ead at the Top of  Your Game,

" by Karan Ferrell-Rhodes
The Leadership Tactics Diagnostic® (LTD)

Assessment 

The

Leadership Tactics Diagnostic® Interpretive Report

The

Leadership Tactics Diagnostic® individual or group debrief on results
The "Leading at the Top of Your Game" acumen-building workshop 
The "MicroLeadership Challenge" action-learning leadership development experience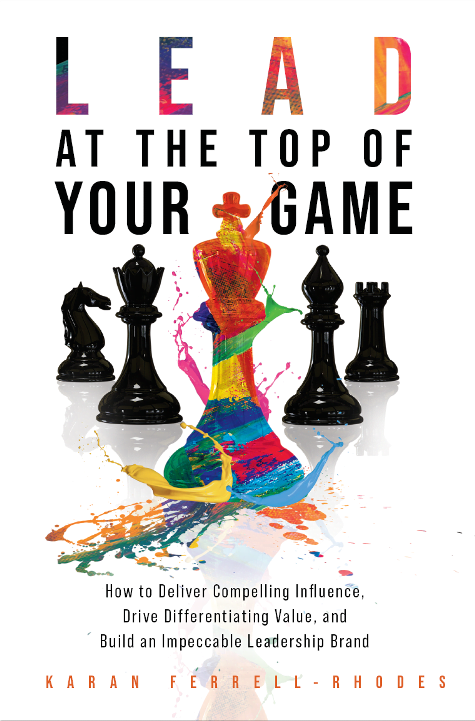 #KeepInTouch
via our podcast alerts
Subscribe now to discover why thousands of monthly listeners who are passionate about doing their best work prioritize time each week to listen to the Lead at the Top of Your Game podcast.
#AboutSDL
Shockingly Different Leadership is a human capital professional services consultancy that provides organizations access to the best consulting expertise in the areas of Talent Development, Organizational Development, and Human Resources – on an on-demand, project, or contract basis.
#WhereToFindUs
MAILING
4480-H South Cobb Drive
PMB 219
Smyrna, GA 30080
PHYSICAL
2121 NewMarket Parkway
Ste. 108
Marietta, GA 30067
#ContactOptions
Customer Service Email:
service@shockinglydifferent.com
Call or Text:
770-384-1103
#Office Hours
MON-FRI
8:30 AM – 6:30 PM
Weekends By Appointment