*con·sig·li·e·re:

  a trusted strategic advisor and confidante to an important person, who provides thought leadership and sound counsel, so that the leader can more effectively influence, impact and lead.
ARE ANY OF THESE TRUE FOR YOU,
IN YOUR NEW OR EXPANDED ROLE?
Is Your Role is Steadily
Increasing In Complexity and Ambiguity?
Do You Have Big Goals and Aspirations but Not Quite Sure How to Get There?
Will Any Underperformance Have
More Visibility and Negative Impact?
Is Navigating Workplace and Team Dynamics a Constant Challenge?
 OVERVIEW
If so, consider allowing me to be your Leadership Consigliere for the next 3-6 months
First of all, congratulations on absolutely rocking your valued expertise and impact thus far!  You are uniquely special and highly valued by your organization.  However, with your new promotion or elevated role, the first 6-12 months will define your career trajectory.  And, if you're game, I'd love to accelerate the momentum you've already achieved.
Your career is like your baby: you've nurtured it and watched it grow.  And now it's time to figure out how to choose and amplify your next slate of achievements to the right decision-makers that matter – no matter the individuals, workplace dynamics or office politics in play. For many, the thought of figuring out how to navigate such uncertainty alone, when your job and reputation is on the line, feels so unsettling.
I am here to make the process easier for you.
After over 20 years as a global HR and leadership development executive for Fortune 100 companies, along with having studied over 10K high achieving leaders as part of my research for my book, Lead at the Top of Your Game,  I am passionate about sharing with you my learnings and expertise about how to REALLY best tackle the challenges you are facing right now.  No generic curriculum or workshops involved.  I want to roll up my sleeves and co-collaborate with you, both directly and with a small cross-industry group of peers at your career stage, in brainstorming best approaches on your daily quagmires.  Together, we will help you to:
Confidently assume the new role you were given
Understand how your presence impacts others
Anticipate how you may react in a wide array of situations (and how others may react as well)
Enhance your decision-making acumen
Find and refine your leadership approach and brand
Understand the impact of change and transition on yourself and your team
Express yourself in a manner that individuals will understand and appreciate
Better inspire others to work toward a specific goal
Navigate and effectively resolve conflicts
While the Godfather movie trilogy made the term "consigliere" famous, actually, the term is as old as mankind.  Behind every great leader and leadership feat in human history, there has been a consigliere-type of role.
A leadership consigliere is an organizational strategist and thought partner who supports a leader in:
elevating their vision while maintaining their values
thinking outside of the box
making the right judgement calls while also setting the most appropriate course of action
eliminating any feelings of imposter syndrome
narrowing down and making the right, tough decisions of mind-boggling complexity
navigating complex industry dynamics and the global environment
changing directions and guiding through chaos
accumulating power, influence and strategic alliances
increasing the number of advocates for them when they are not in the room
catalyzing differentiated results than the norm
holding up a mirror and playing "devil's advocate", when needed
reinforcing their strong reputation in order to build an impeccable leadership brand
WHAT WOULD YOU EXPERIENCE IN WORKING WITH
A LEADERSHIP CONSIGLIERE?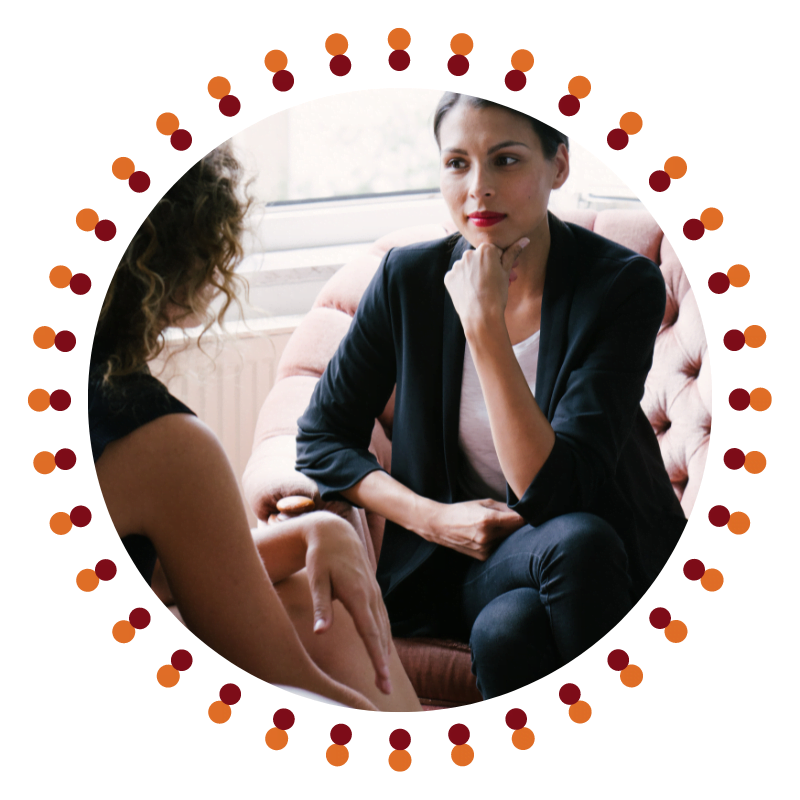 1:1 Leadership-in-Action Sessions
1:1 meetings with your choice of Karan or one of her certified leadership consiglieres
To start our time together, we'll have you take the Leadership Tactics Diagnostic assessment, which measures your level of execution acumen on some of the most critical leadership success factors.
Next, you get to set the agenda!  We will discuss and strategize what's top of mind for you.  Some common past topics have been:
Creating a 30-60-90 day plan for new role
Gaining buy-in from new team
Problem employees impacting team morale
Lack of support from C-suite for resources
Challenges with peers at the new level
Leading restructures or change initiatives
Identifying appropriate development for staff
S.W.A.T. Leadership Circles
A micro-learning strategy lab consisting of a hyper-curated peer group of 4-8 members
In the everyday world, S.W.A.T. teams are elite, highly disciplined special forces who are trained for laser-focused execution.
S.W.A.T. (Strategy/Wisdom/Action/Tactics) Leadership Circles are micro-learning strategy labs which combine short bursts of knowledge, ideation, and strategic-thinking, to move ideas to action further and faster.
You will leverage the power of group think to confidentially problem-solve urgent leadership challenges and hone your leadership acumen with your own co-hort of trusted advisors and a highly accomplished leadership consigliere.
How does a S.W.A.T. Leadership Circle work?
Each circle session is facilitated by a Leadership Consigliere, who is also a certified action learning coach, to help facilitate optimal learning.
Circles can be focused on 1 pre-determined topic or each circle member can identify their own topic.
During each session, each member has a time slot to update the circle on:
1.  what has happened with their problem since the previous session and
2.  what is their new priority for help and assistance.
Both the Consigliere and circle participants help mentor you during your time slot and you return the favor for your fellow circle colleagues.
Participants tell us that they not only benefit from the personal mentoring from so many different perspectives, but they also find extreme value from hearing the challenges and lessons learned by their fellow circle members. The circles, which can be virtual or in-person, are commonly comprised of 4-8 individuals per circle. Each circle experience is approximately 90 minutes per meeting.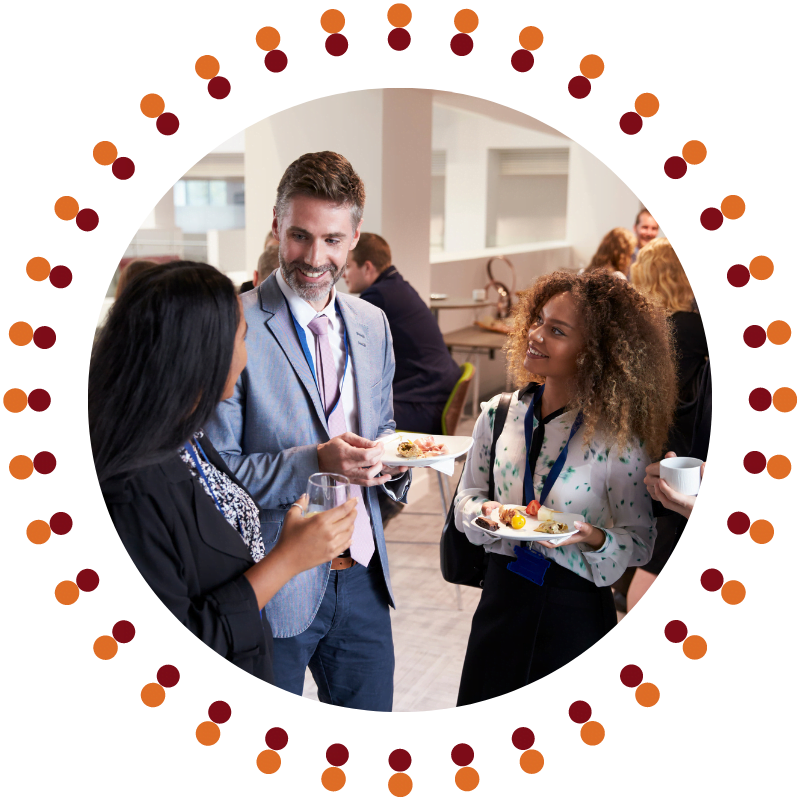 Fireside Chats
We will curate from current Consigliere clients their desired topics and guest speakers
Leaders like you are always thrown curve balls regarding hot trends, industry challenges and previously unforeseen needs.  Think AI, the start of the pandemic or convincing employees to be happy about returning to the office.
Each quarter, we curate from our current clients a list of desired areas of focus of which they'd like deeper information.  We find renowned, expert speakers to enlighten us all.  As an added plus, former clients are also invited to attend any fireside chats, as you will always be part of the SDL family

!
So, get ready to open your mind and learn new perspectives in how to lead in your own reality of the world of work!
Boy, what a difference three months can make!  In both working with Karan one-on-one as well as with my new group of super-talented friends,  I feel confident in how I restructrured my team to work smarter rather than harder.  Karan is so gifted and her strategic mind about the workplace is unreal!
In my role, it's important that I zoom out to see the big picture and zoom in to focus on what really matters right now.  Karan and my cohort were invaluable partners in helping me achieve clarity and to level up as a leader.  I love been challenged in ways that uncovers ideas that I never thought of.  And my bosses are happy too!
While I was happy about my new role, I was shocked to see the amount of dysfunction going on in the team.  I knew I had to tackle this first if we even had hope of meeting our goals this year.  I didn't think I had time for this program, but it was the best investment of a couple of hours per month that I've ever had!
May 19, 2023 | Deadline to Sign-up For Karan's Next Leadership Consigliere Experience
I likely know the good, bad and ugly of what you are experiencing right now.  How?
I have been promoted >10 times during my Corporate career, including up to the C-suite
I have been identified as a "high-potential" leader at every employer and placed on their succession slates
I have created and led global high-potential leadership programs for over 4000 participants
I have personally managed teams from 5 to 200+, with both successes and failures (or, should I say "learning moments")
I have consulted with senior executives on a variety of business and people challenges
I am an experienced leadership and executive coach
I am one of the only researchers whose specialty is "leadership execution," having researched over 10K high-performing leaders and authoring a book on the findings
I have worked or consulted in almost every industry
I have traveled to over 30 countries and consider myself globally astute
My leadership consigliere practice is the most potent application of my years of accumulated knowledge and know-how.  For those of you who like extensive details, feel free to check out MY BIO.
See the Value of Having a Leadership Consigliere But Curious About the Investment?
We offer the Leadership Consigliere experience in three-month increments.  If you love it, you will be able to sign-up again for as many sessions as you like.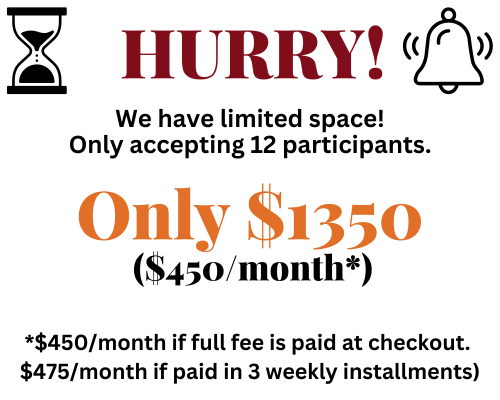 NEXT STEPS
Schedule a Time to Meet Karan (optional)
Ready now?  Make your choice of payment.  Slots are on a first-come, first-served basis.  If we become fully booked, we will immediately refund your full payment.
Get in touch to learn when Karan is next accepting new clients!
How to Bring This Offering to Your Organization
Enjoy the concept of a Leadershp Consigliere and micro-learning strategy labs (S.W.A.T. Leadership Circles)?
You can bring this experience to your organization.  Contact us to discuss dates and pricing.
Payment Options
SDL provides two payment options for your convenience:
Payments may be made by:
1.  Credit Card: Both corporate and personal credit cards accepted.
2.  Purchase Order/Invoice: SDL will send an invoice directly to you or your company. If a purchase order or registration in your company's vendor system is required, please contact us via email.
Public Offering Policies
Transfer, Cancellation and Refund Policy
For open-enrollment programs, participants who can no longer attend may transfer to a future session, send someone to take their place or cancel without penalty at any time up to six weeks prior to the session.
If you provide SDL with less than six weeks notice, or fail to attend, you will be liable for the entire program fee.
Privately offered sessions for organizations are bound by the terms of the separately negotiated Statement of Work.
---
We appreciate that this is an important investment for you and/or your company, and would like to accommodate your needs the best we can. Therefore, please contact us should you have any additional questions.
#AboutSDL
Shockingly Different Leadership is a human capital professional services consultancy that provides organizations access to the best consulting expertise in the areas of Talent Development, Organizational Development, and Human Resources – on an on-demand, project, or contract basis.
#WhereToFindUs
MAILING
4480-H South Cobb Drive
PMB 219
Smyrna, GA 30080
PHYSICAL
2121 NewMarket Parkway
Ste. 108
Marietta, GA 30067
#ContactOptions
Customer Service Email:
service@shockinglydifferent.com
Call or Text:
770-384-1103
#Office Hours
MON-FRI
8:30 AM – 6:30 PM
Weekends By Appointment