A development experience that builds the 7 essential competencies of high performing leaders

OVERVIEW
No matter whether you have the term "leader" in your job title, your ability to lead others is critical to getting work done.
The key to being the best leader that you can be is to identify and use what ALREADY makes you outstanding (your differentiating strengths), to provide the type of unique value that only you can provide.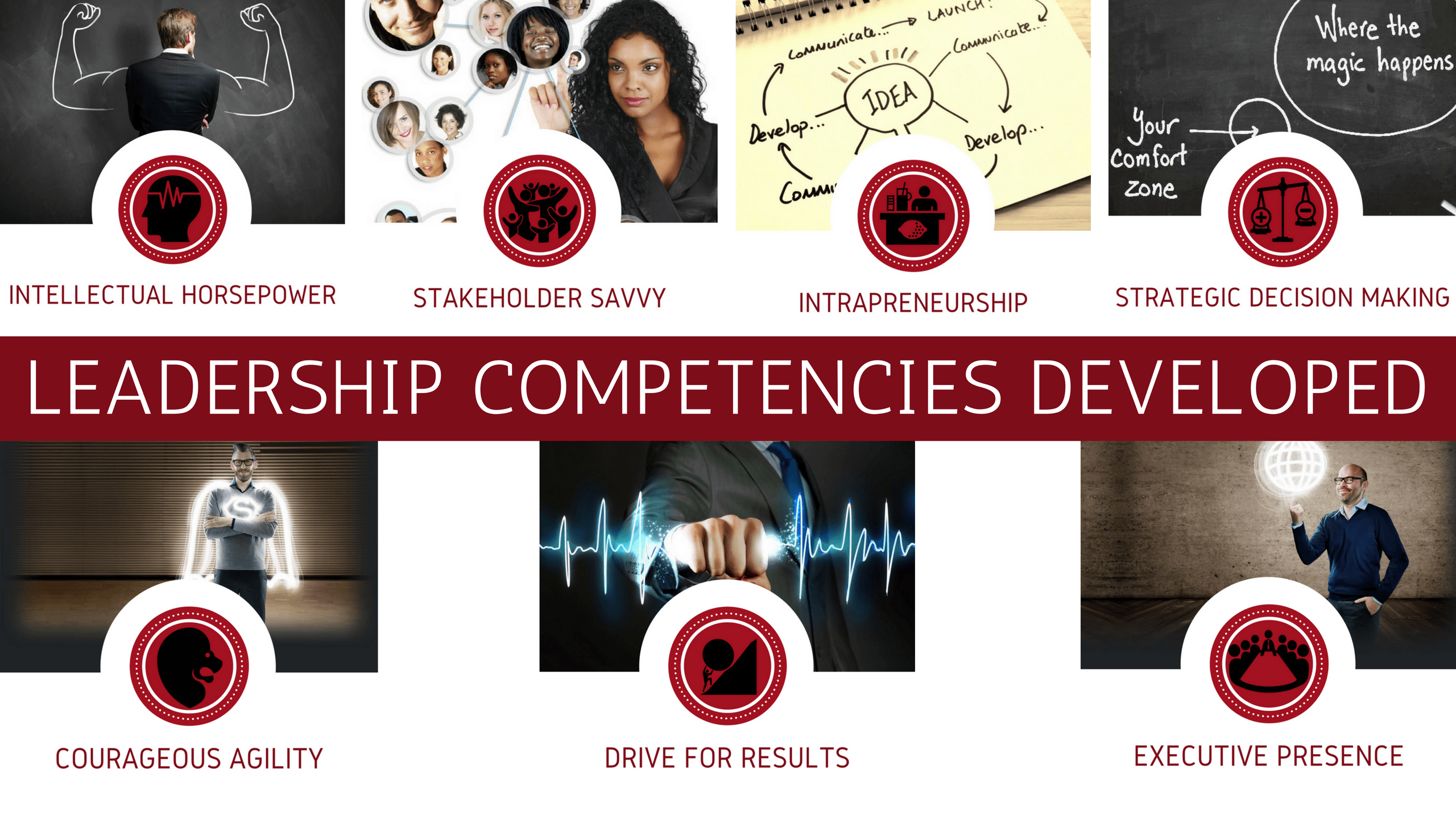 "Leading at the Top of Your Game" is a development  experience that builds the 7 essential competencies of high potential leaders.
Our a-la-carte development components allow you the flexibility to partner with us to co-design the best experience possible for your group, all without breaking your budget.
Each participant will walk away with at least 2 ways to demonstrate their leadership ability in a way that both engages them and delights their organization.
Allow us the honor of helping your top talent become smarter, stronger leaders who consistently "lead at the top of their game"!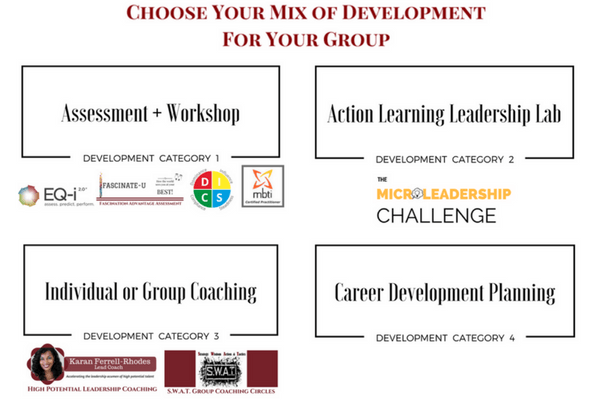 You are in control of your participants' experience!
Take a detailed look at the 4 development category options by downloading the experience overview.
How to Book Workshop
There are multiple ways to enjoy this 1 1/2 day workshop:
Bring this workshop to your organization.  Contact us to discuss dates and pricing.
Register Online for an Open-Enrollment Offering (currently not available)
Payment Options
SDL provides two payment options for your convenience:
Credit Card: You can bill the workshop to a corporate or personal credit card.
Purchase Order/Invoice: SDL will send a bill directly to you or your company. If a purchase order or registration in your company's vendor system is required, please contact us at 770-384-1103.
Public Offering Policies
Transfer, Cancellation and Refund Policy
For open-enrollment Classroom, Live Online, and Webinar programs, participants who can no longer attend may transfer to a future session, send someone to take their place or cancel without penalty at any time up to three weeks prior to the session.
If you provide SDL with less than three weeks notice, or fail to attend, you will be liable for the entire program fee. Privately offered sessions for organizations are bound by the terms of the separately negotiated Statement of Work.
---
Seminar Hours and Attire
Q: What time does my workshop begin and end?
A: On the first morning, please arrive at 8:30 am to pick up your registration packet and room assignment. Workshops generally begin at 9:00 am and end at 5:00 pm, except on the last day. On the last day, workshops that run the full day begin at 9:00 am and end at 4:30 pm. Workshops that conclude with half day sessions end at 12:00 pm.
Q: What should I wear?
A: Business casual attire is appropriate. Note: room temperatures may vary so you may want to dress in layers. Travel and Accommodations
Q: Will SDL help me make travel arrangements?
A: SDL partners with leading travel organizations to offer participants special discounts on hotel rooms and car rentals when attending SDL open-enrollment workshops.  We provide these to all participants on this site when public offerings are available. Participants will be required to make and pay for the reservations themselves. We appreciate that this is an important investment for you and your company and would like to accommodate your needs the best we can. Therefore, please contact us should you have any additional questions.

A better understanding of how to best lead, using their unique advantages
A better understanding of potential personal behavior derailers to avoid
Gain invaluable experience in a real-world leadership lab, which helps them become more adept in making recommendations, taking calculated risks, and leading an action plan through completion – all without their job performance being at risk
Receive customized coaching and career development

Those interested in exploring people management or newly appointed supervisors/managers, with less than two years of management experience.
We would be pleased to partner with you and discuss how to best bring "Leading at the Top of Your Game" to your organization. Please click button to get in touch.
Or be notified of next public offering by completing form below
#AboutSDL
Shockingly Different Leadership is a talent development and HR project support consultancy. We provide organizations consulting expertise in the areas of Talent Development, Organizational Development, and Human Resources – on an on-demand, project, or flexible basis.
#WhereToFindUs
MAILING
4480-H South Cobb Drive PMB 219
Smyrna, GA 30080
PHYSICAL
2121 NewMarket Parkway
Ste. 108
Marietta, GA 30067
#ContactOptions
Customer Service Email: service@shockinglydifferent.com
Call or Text: 770-384-1103
#Office Hours
MON-FRI
8:30 AM – 6:30 PM
Weekends By Appointment