From Karan's Research, Read About One of the Top Seven Leadership Execution Tactics
Mastered by the World's Most Successful Leaders
This is the seventh and final overview of a seven-part series where we will dive into the findings of our research regarding the most critical tactics that drive "differentiating value", impact, influence and followership for any leadership effort. We will discuss what characteristics these successful leaders have, how these skills look in the real world workplace, as well as what value these skills provide for organizations whose leaders exemplify these tactics.
Each of these leadership tactics is based on a commissioned research study of 10K high-potential leaders conducted by Karan and her team at SDL. Through sharing our learnings via the Leading at the Top of Your Game Development Experience, we have worked with countless organizations to develop an army of individuals at all levels into leaders who are passionate, highly skilled, competitively advantaged, and execution-savvy.
Don't Miss the Overview of Each Tactic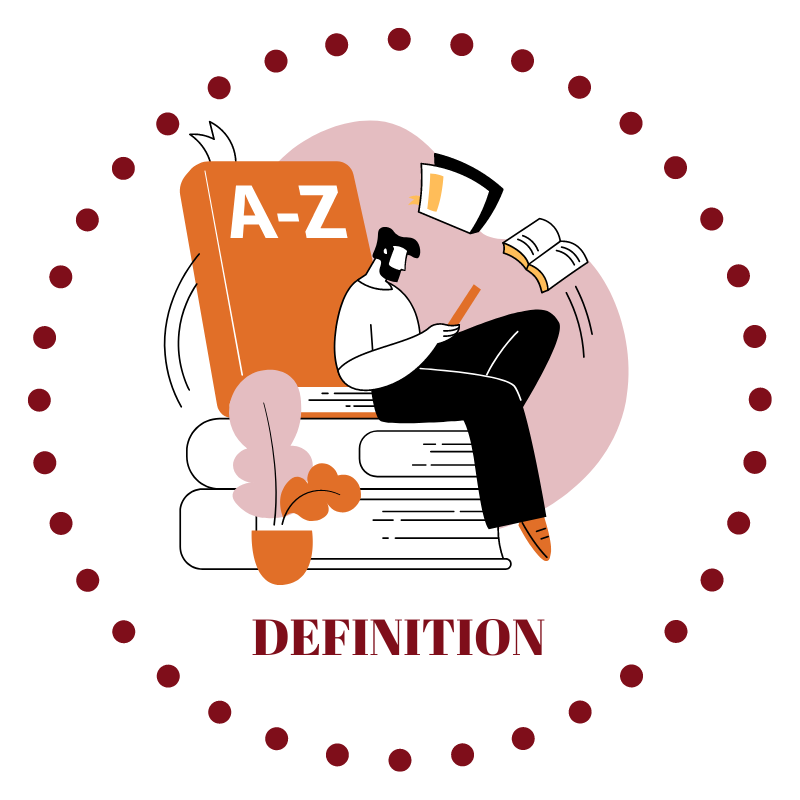 When organizational leaders look beyond their walls, what they see can be frightening, exciting, and incomprehensible all at the same time. It is frequently a perfect storm of a swirl of responsibilities, a series of significant social issues and external stakeholder requirements that are dizzying in their scope and complexity.  Operating in these types of environments definitely takes a special skill.
Leading with Stakeholder Savvy is the ability to assess interpersonal dynamics and operate effectively in a variety of social situations.
Leaders with a high degree of Stakeholder Savvy are able to relate well with all kinds of people and are able to effectively navigate and negotiate social relationships in professional environments.
Stakeholder Savvy requires individuals to adjust their behavior in order to take into account the working styles and perspectives of others, along with anticipating and meeting the needs of both internal and external stakeholders alike. Leaders with Stakeholder Savvy know how to get things done through both formal channels and informal networks, while maneuvering through workplace political situations effectively.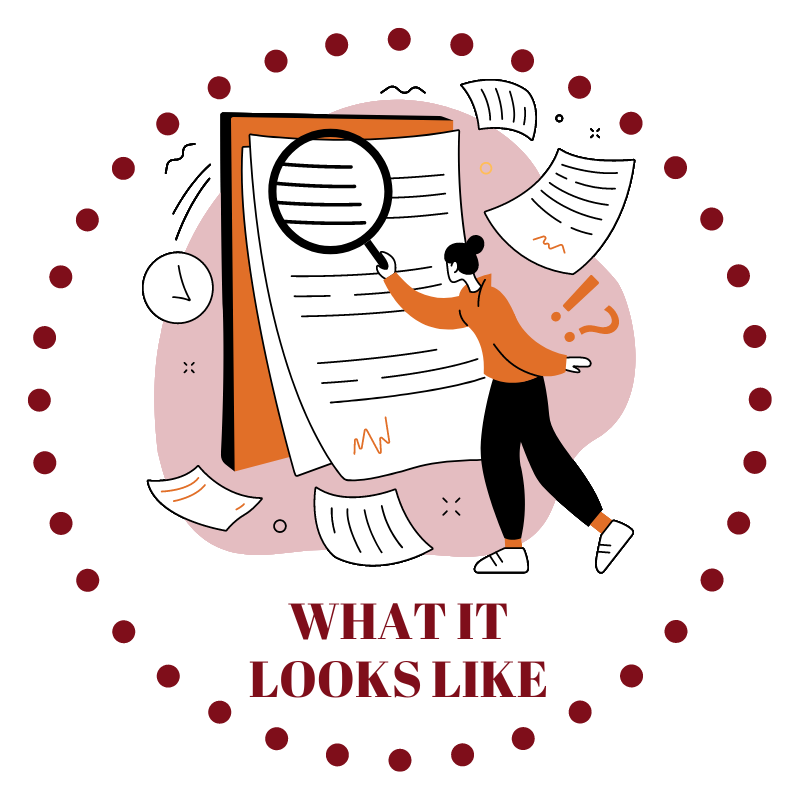 What does "Leading with Stakeholder Savvy" look like in individuals?  They . . .    
Relate well with all kinds of people
Are able to effectively navigate and negotiate social relationships and environments
Adjust behavior to take into account the working styles and perspectives of others
Use an understanding of feelings and emotions to guide actions
Anticipate and meet the needs of both internal and external stakeholders
Know how to get things done through both formal channels and informal networks
Maneuver through political situations effectively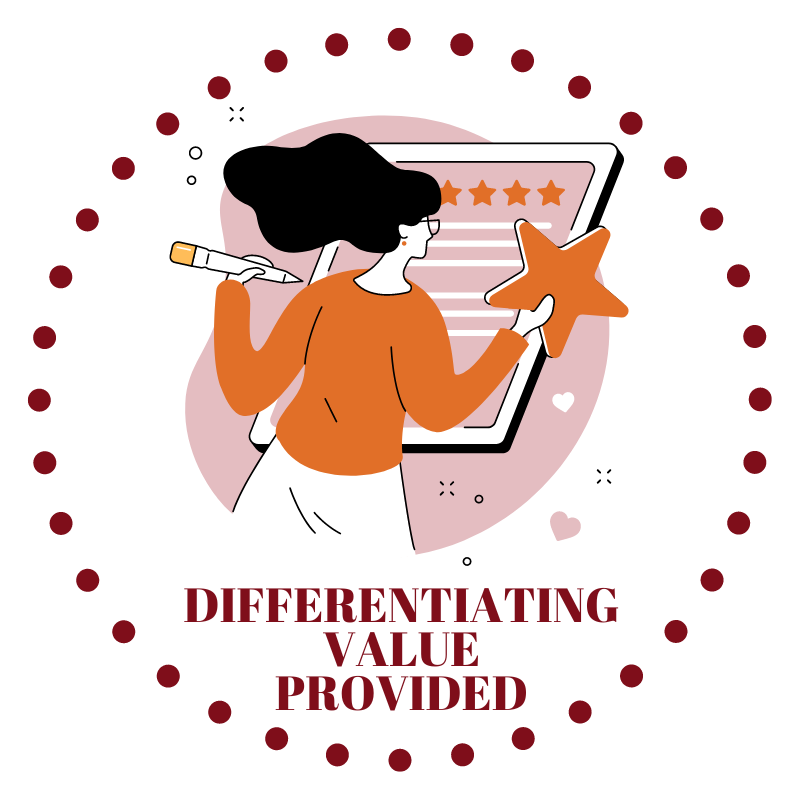 What is the "differentiating value" provided when demonstrating Stakeholder Savvy? 
Attractor of world-wide connectivity
Aptitude of synthesizing common points of interest.
The gap between making a decision and taking action is greatly decreased
Able to provide real-time information sharing during a time when others are hungry for insight and enlightenment
New opportunities are commonly unearthed and presented
Increased profile and notice by the right people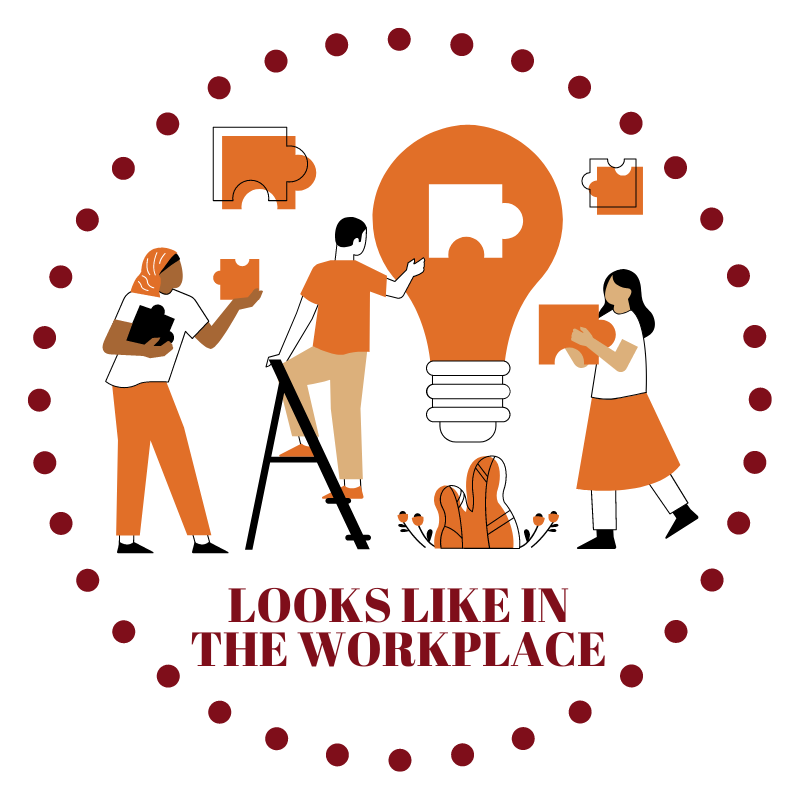 What does Leading with Stakeholder Savvy look like in the workplace?
Former U.S. President Barack Obama was a leader who mastered Stakeholder Savvy, while having to sell his administration's agenda to all demographics of stakeholders throughout the country.  He emphasized opportunity, the potential increased minimum wage, education for job skills, and U.S. competitiveness (manufacturing centers and transportation and infrastructure investments). Regardless of whether you agree with the content of his ideas, the impact of the speech on turning around a demoralized executive branch, fresh off of surviving the 2008 financial crisis, was impressive. The true test of the speech's effectiveness was not the public critiques immediately afterwards, but the impact it had on his immediate team and the thousands of key public servants. Obama's goal was to use his Stakeholder Savvy to motivate the entire country to understand that enjoying a good life with one's family was still possible. 
Another great example of individuals exhibiting Stakeholder Savvy involves the popular TED talks events. Many of the most influential presentations of all time are by leaders who conducted TED or TEDx talks. The central principle, "ideas worth spreading," inspires every speech. To become a hit speaker, leaders must use their Stakeholder Savvy to zone in to what their audience is dying to learn about. As a result, TED talks are extremely popular and free to watch online, allowing the concepts to resonate with billions of people across the globe.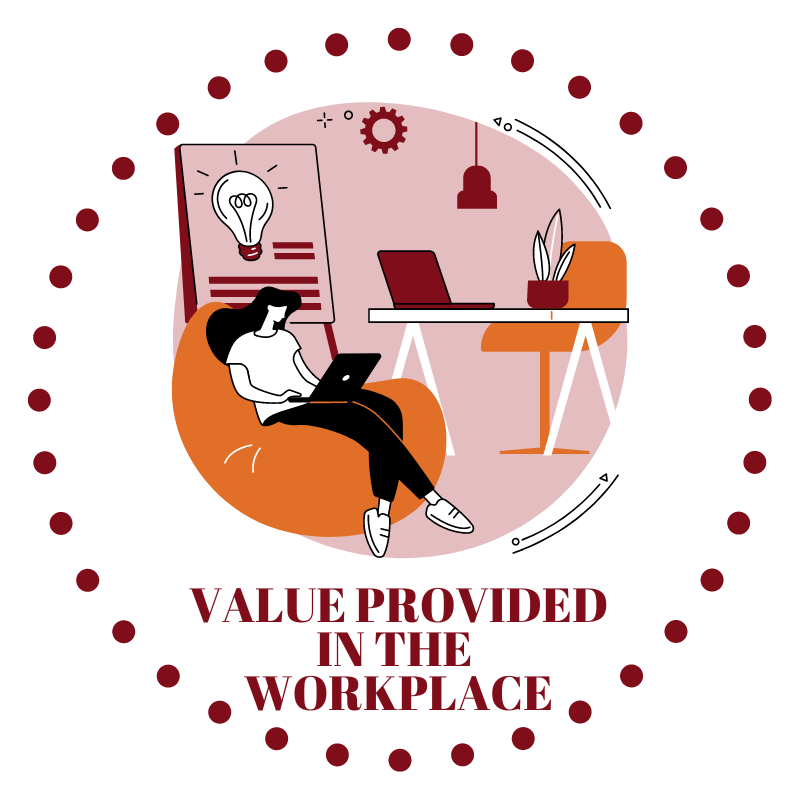 What value does Stakeholder Savvy provide in the workplace?
Stakeholder Savvy is one of the best predictors of effective leadership, but it is poorly understood and under-researched. One reason why Stakeholder Savvy is a bit challenging to successfully execute is because it involves a mix of two dimensions: Social Intelligence and Political Acumen.  
Social Intelligence involves being able to appreciate others' perspectives and understand the informal "rules" that govern social situations. Social intelligence is what some refer to as "street smarts." A leader with a high degree of social intelligence is able to assess the environment they are in, who is in it, and how to act in order to be a person of influence. In essence, you learn to trust your own judgment about people and what matters to them. 
Political Acumen involves identifying and understanding the internal and external politics that impact social situations in order to act accordingly. Let's face it: Every group or organization is at its core, full of politicking activity. People try to bend rules, gain allies, and push their personal agendas in order to try to get ahead. An effective leader is a great political player who knows how the game is played but can also manage the behaviors of others so that they do not lead to group or organizational dysfunction. 
Leading with Stakeholder Savvy is only one of the seven leadership tactics that drive differentiating value.  Be sure to explore the other six tactics to learn more about up-leveling your leadership acumen.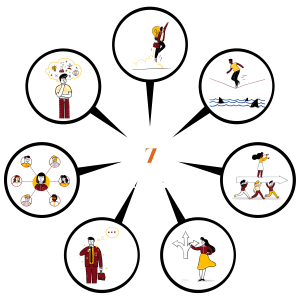 LEARN MORE ABOUT THE SEVEN LEADERSHIP TACTICS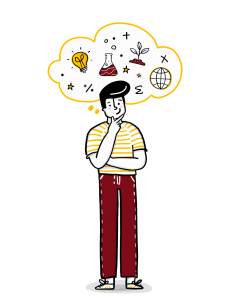 INTELLECTUAL HORSEPOWER
"Leverage your sweet
spot"
The ability to use your areas of expertise to "peek around corners" in order to spot trends, connect the dots, and identify new areas of opportunity that others miss.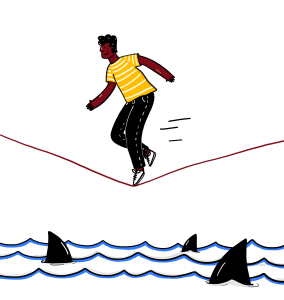 COURAGEOUS AGILITY
"The unwritten rules are the toughest to read"
The ability to have the fortitude to take calculated risks to stand up for what you believe and do the right thing, even when the consequences and/or future is unclear.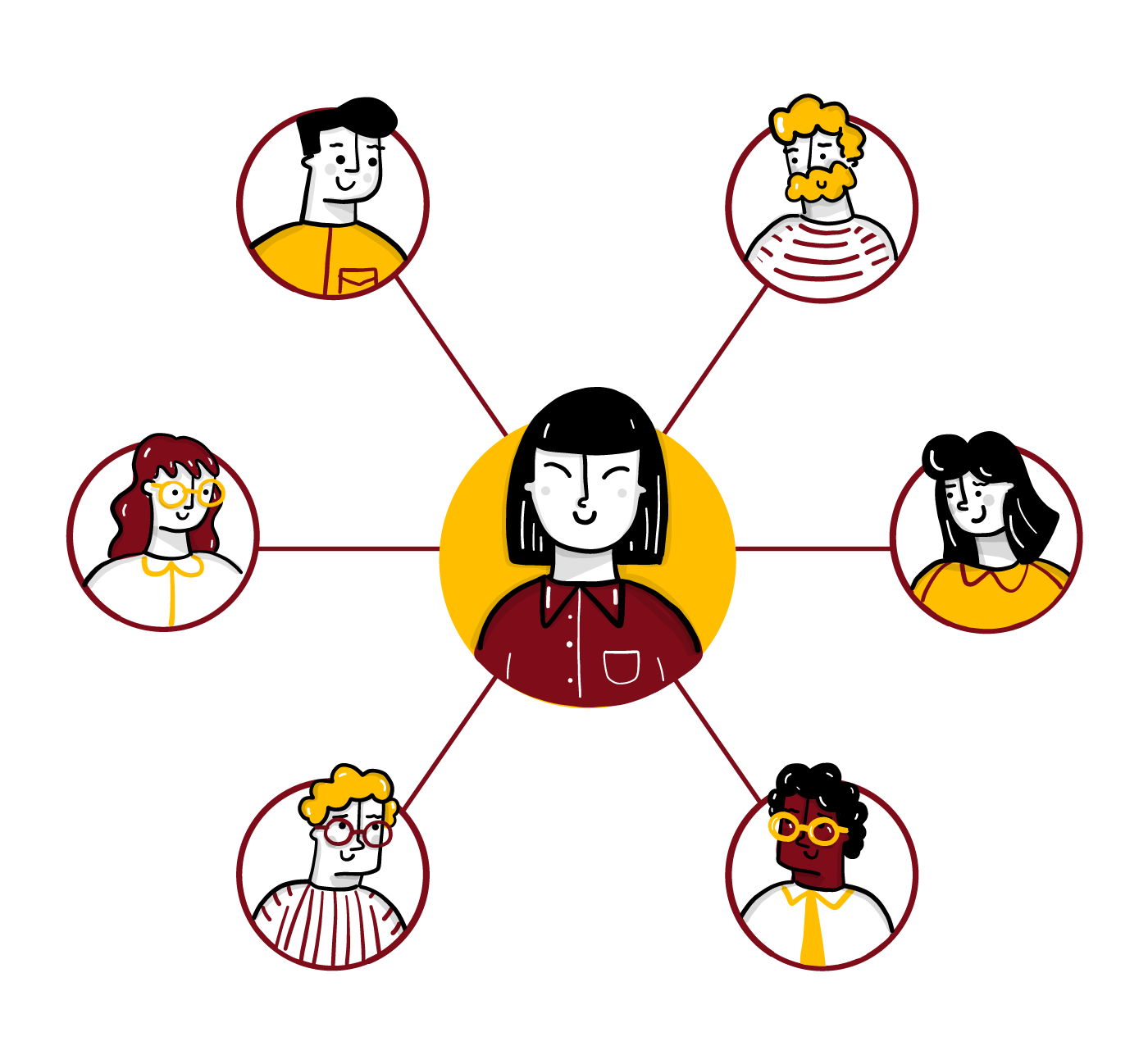 STAKEHOLDER SAVVY
"Oh, the games people play"
The ability to assess interpersonal dynamics and operate effectively in a variety of social situations.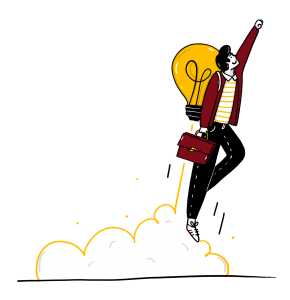 INTRAPRENEURSHIP
"A hero's gamble to break boundaries"
Building the organization by identifying new opportunities to develop or improve operations, products, or services.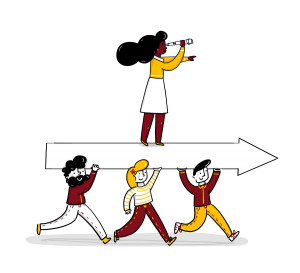 DRIVE FOR RESULTS
"Separating real leaders from the wanabees"
The ability to be persistent and tenacious in ensuring goals are achieved.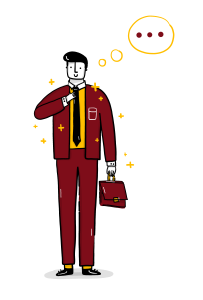 EXECUTIVE PRESENCE
"The power of swagger"
The ability to make clear and convincing oral and/or written presentations in order to influence and lead others.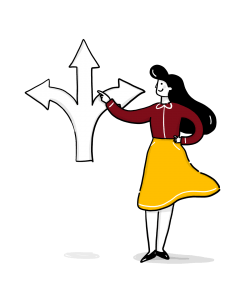 STRATEGIC DECISION-MAKING
"Cracking the code of the unknown"
The ability to make good decisions or lead a good decision making process, based on top strategic goals and priorities.

Contact Us
If you're interested in connecting with Karan regarding an upcoming need, you can email or schedule a call.
#AboutSDL
Shockingly Different Leadership is a human capital professional services consultancy that provides organizations access to the best consulting expertise in the areas of Talent Development, Organizational Development, and Human Resources – on an on-demand, project, or contract basis.
#WhereToFindUs
MAILING
4480-H South Cobb Drive
PMB 219
Smyrna, GA 30080
PHYSICAL
2121 NewMarket Parkway
Ste. 108
Marietta, GA 30067
#ContactOptions
Customer Service Email:
service@shockinglydifferent.com
Call or Text:
770-384-1103
#Office Hours
MON-FRI
8:30 AM – 6:30 PM
Weekends By Appointment