Have you ever debated whether partnering with a
Contractor Management Service
is a right move for your organization?
While each company must go through their own evaluation process, we've provided the following guidance to jumpstart your thinking.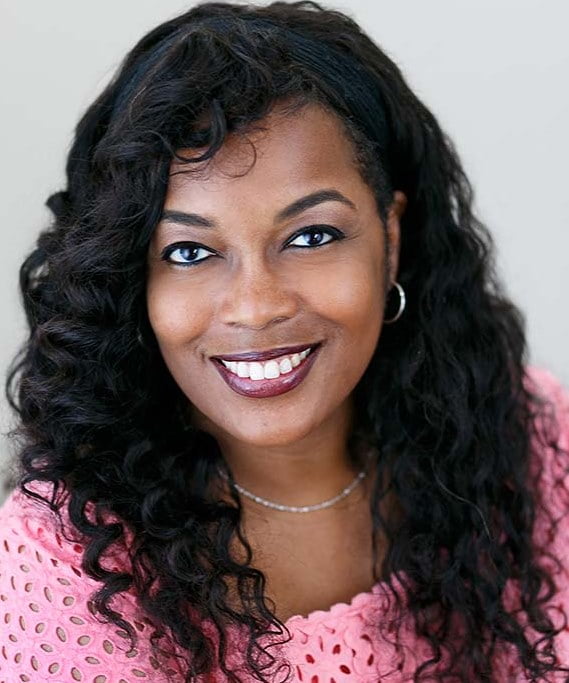 YOU'VE GOT OPTIONS
It is inevitable that every company will come across a time when current levels of in-house staff are not able to meet the company's needs, either due to lack of adequate expertise or lack of adequate capacity. Leaders find themselves faced with three alternatives to get their business-critical projects or initiatives accomplished:
Scale capability and capacity by hiring additional employees, an option which includes significantly increasing overhead costs (ex. salary, benefits, etc.)
Scale capability and capacity by hiring external independent contractors or vendors, an option which includes the addition of variable costs which can be eliminated immediately at little risk
Do nothing or stay status quo, an option which involves either sacrificing the execution of the project or forcing current employees to add to their already heavy workloads
Unless teams have unlimited budgets and free reign to hire as many employees as desired, using external talent to supplement operations, at least for the short term, may be the most viable option to complete the work they've set out for themselves.
UNDERSTAND THE LANDSCAPE
Let's first make sure you are clear on a few industry terms and definitions.
What is Contract Labor?
Contract labor refers to when a company hires an outside party or external workforce, to execute the labor/work for a particular business project. Contract labor is called many interchangeable terms, such as independent contractors, consultants, vendors, staffing personnel, freelancers and temporary workers.
What is a Contractor Management Service?
The practice of contractor management involves managing contract labor (either individuals or businesses) who provide essential goods and services to help a company execute their project or initiative. Most companies work with many contractors of different specialties of expertise, which means that they usually have separate contracts, terms, pay rates and points of contact for each. Depending on how many contractors you're working with, managing them can be highly complex and overwhelming. It's not as simple as just getting a contractor with the cheapest price. That kind of approach can easily lead to dissatisfaction with the work product, time-draining course-correction efforts and high legal and financial risks.
A Contractor Management Service exists to handle that complexity. It's a discipline that researches and sources the most appropriate types of contract labor, and gets quotes for pricing, capabilities, quality and turnaround times. It also covers contract negotiations, on-boarding, off-boarding, relationship management, job assignments, performance evaluation and payment dissemination. Most Contractor Management Services are considered the Employer of Record (EOR) for contract labor, for tax purposes. They are responsible for issuing 1099 tax forms to all contractors, as well as complying with any additional federal and/or state withholding requirements.
The way to effectively and productively manage contract labor is by applying contractor management techniques. This process gives you the means to establish service, quality, cost and job satisfaction goals. Remember, contractors are but one arm of your project. You want to manage them but not to the detriment of your larger goals and objectives. Contractor Management can definitely be accomplished in-house, but for most companies, partnering with a Contract Management Service who has such expertise saves time, headaches and money.
What is the difference between a Contractor Management Service and a Managed Service Provider?
Contractor Management Services and Managed Service Providers operate similarly but usually focus on different segments of contract labor. Contractor Management Services most commonly focus on simple supply chain management (frequently a supply chain of one), and manage contractors who operate as independent contractors or small firms. Examples include hiring additional freelance accountants during tax season or additional temporary customer service phone reps during the holiday season.
Managed Service Providers most commonly focus on complex supply chains for enterprises, where there is an intense need to reduce cost of sales for products and services. Managed Service Providers frequently manage multiple large vendors, each of whom is responsible for a critical aspect of project operations. For example, think of airplane manufacturers. Each piece of the airplane, from the jet engines to the seats, may come from a different vendor. Managed Service Providers coordinate the hundreds of vendors involved to ensure the building of the plane is executed on-time and on budget. Negotiating terms, monitoring, tracking and paying hundreds of vendors simultaneously is not for the faint of heart, which is why employing Managed Service Providers are very popular for large organizations. They are built to support large initiatives rather than dealing with an individual, one by one.
What is a Vendor Management System?
A Vendor Management System (VMS) is a software system—typically cloud-based—that helps facilitate contract worker procurement and management. A VMS can collect project requisitions from managers, automate transactions and facilitate onboarding/off-boarding of contractors. A VMS stores and collects all this data, along with metrics such as spend tracking, contract labor information, and invoicing.
A VMS is typically used to manage contract talent, either by a company directly or by a Contractor Management Service or Managed Service Provider, acting on behalf of their client(s). Whereas a Contractor Management Service or Managed Service Provider is driven by people and supported by technology, a VMS refers to the technology used to engage and manage contract labor talent. Keeping workforce data and metrics in a central, digital location helps to automate labor-intensive tasks and provide rich reporting to improve business operations.
What is a Vendor on Premises?
A Vendor on Premises (VOP) is a Contractor Management Service who sets up a physical office on the client's place of business. This office functions as "central operations" for all contract labor and company vendors working onsite. VOPs might source contract labor themselves or from outside suppliers, but ultimately they manage and coordinate the work for the client on location. VOPs are frequently used at manufacturing, shipping and call center facilities.
INSOURCING VERSUS OUTSOURCING
How do you know if it's preferable to outsource work to contract labor or keep it in-house? And if you do use contract labor, how do you determine whether using a Contractor Management Service is worth it?
This is not necessarily an easy choice to make. To start, you must evaluate your organization's needs and what resources you have on hand. Next look at your organization's core skills and available capacity. Do they meet your current needs? If so, then the task might be better served in-house as opposed to farming it out.
However, if the work revolves around a discipline that is not in your company's wheelhouse, represents a skill that might be present but isn't fully developed, or your current workforce is understaffed and lacks bandwidth – then the investment in using contract talent becomes more attractive.
EXPANDING YOUR EMPLOYMENT STRATEGIES
The disclaimer to this section of this post is that you should consult with an employment lawyer, your local Department of Labor office and/or a tax expert before implementing any new employment strategies. Having noted this, I will share that some employers have used a Contractor Management Service to help their businesses remain competitive and thriving.
One popular tactic involves employers identifying which jobs or work tasks meet IRS guidelines for being ideal to assign to contract labor. They then offer these contract opportunities to in-house staff who have a desire for a more flexible work schedule and/or do not need a benefits package. Once the employee accepts, a separation date from the company is established and an official transfer of the employee moving to work for the Contractor Management Service occurs. In the right situations, this tactic does 4 things:
Increases the morale of employees desiring a more flexible work schedule
Decreases personnel overhead costs for employers
Retains access to intellectual property and institutional knowledge of the employee
Establishes a de facto "company alumni group", from which employers can tap to re-recruit back into full-time positions, when ideal
#KeepInTouch

Get Notified When We

Post New Offerings