We and our clients are making headlines!  Take a look at our news feed!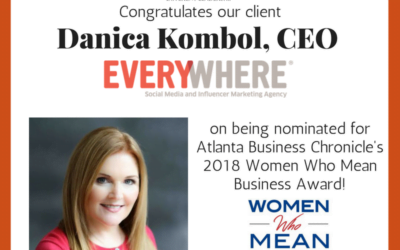 Shockingly Different Leadership congratulates one of our clients, Danica Kombol, CEO- Everywhere Agency, on being nominated for Atlanta Business Chronicle's 2018 Women Who Mean Business Award! The Women Who Mean Business award celebrates honorees who have been...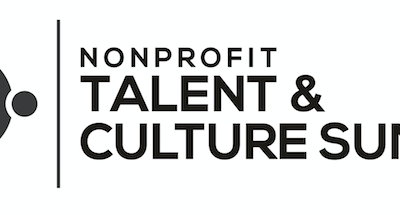 Karan Ferrell-Rhodes presented on high potential leadership development at the 2017 Nonprofit & Talent and Culture Summit, April 5-7 in Washington, D.C.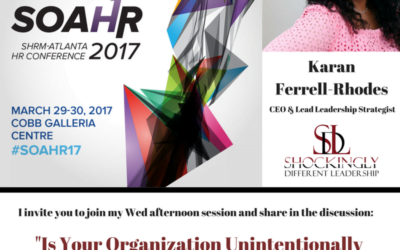 Karan Rhodes presented on high potential leader development at SHRM- Atlanta's 2017 SOAHR Conference on how organizations can better empower and develop their high potential and next-gen leaders!
#AboutSDL
Shockingly Different Leadership is a talent development and HR project support consultancy. We provide organizations consulting expertise in the areas of Talent Development, Organizational Development, and Human Resources – on an on-demand, project, or flexible basis.
#WhereToFindUs
MAILING
4480-H South Cobb Drive PMB 219
Smyrna, GA 30080
PHYSICAL
2121 NewMarket Parkway
Ste. 108
Marietta, GA 30067
#ContactOptions
Customer Service Email: service@shockinglydifferent.com
Call or Text: 770-384-1103
#Office Hours
MON-FRI
8:30 AM – 6:30 PM
Weekends By Appointment