Whether you are an HR leader at a large corporation with hundreds of staff or a small company that has an "HR team of 1", sooner or later you're going to find it a struggle to keep up with the talent-related initiatives of your organization.  That's where hiring a freelance HR expert comes in.  
When I speak of an "HR expert", I am referring to any expert, specialist, or consultant who supports one of the many functions in human resources.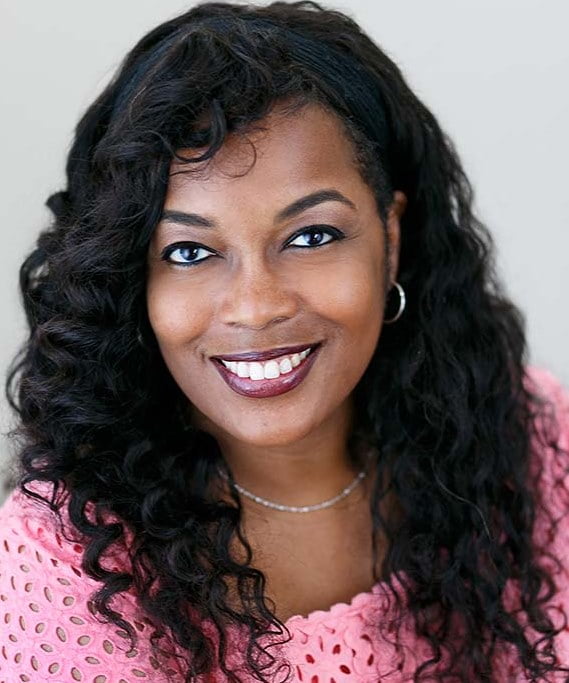 Hiring a freelance HR expert, whether temporarily or on an ongoing basis, will ease the burden of managing peak period of work and leave you or your staff with more time to focus on overall strategy. As an added plus, bringing someone new temporarily on board is a great way to bring fresh ideas and perspectives to your team.
The process of finding and hiring a freelance HR expert can be overwhelming. With so many options, where is a poor HR leader or business executive to even begin? This article will shed some light on the process and point you in the right direction, while giving you some tips on the qualification process and setting expectations when selected HR freelancers are brought on board. 
Hiring a freelance HR expert
Before you start posting on job boards and interviewing candidates, you need to establish some clear goals. What is it you want the HR expert to do and what is your timeline for the completion of work? This information is critical for you to even have a hope of hiring the right person.  You'll save yourself from wasting both your and the expert's time.
Three good questions to ask yourself at this stage are:
What?

  What kind of work or project support do you need? It may seem like a simple question, but there's a big difference between day or week long projects and long-term engagements of 3+ months.  
How often?

   How frequently do you need your HR freelance expert to work on your project?  Full time, every day?  A couple of hours a month?  Or many days spread out over a year-long period?  Freelancers have a strong need to manage their availability carefully so that they can book enough business to support their family's lifestyle. If you aren't clear with your scheduling needs, you may find that your ideal HR expert may not be available when you need them.  Thinking about this will mean the difference between hiring someone one off or hiring someone on an ongoing basis to become an extension of the team.
How much?

  How much are you willing to pay a freelance HR expert? Will your budget be able to cover the cost of the industry standard? It's good to think about this now, before setting up interviews with experts who are out of your price range.  It is helpful to explore partnering with firms, like Shockingly Different Leadership, who help you scope your needs and provide fee estimates and options for expert candidates.  It's also worth bearing in mind that like with most things, you get what you pay for. HR functions require highly specialized skills and competencies, and if you're unwilling to pay your freelance HR experts a fair wage, you can't expect high-quality results in return.
What to look for in a freelance HR expert
There are certain traits and achievements every freelance HR expert worth their weight in gold should possess:
A solid body of work:  Every expert should have a portfolio of clients with whom they have worked and a description of their achievements.  You'll be able to tell a lot from what they provide and how they describe the challenges and wins of their previous body of work. 
Responsiveness:  Responsiveness in an expert is a sign of professionalism and reliability; two traits you want when hiring anybody. This is particularly important if you're hiring someone to work remotely. Constantly having to hound them about a project's status or not meeting deadlines is just adding more stress where you wanted to lighten it.
Excellent reviews and/or references:  You can get a feel for how good a freelance is from their body of work, but not how easy they are to work with. Check out any testimonials they might have, on  their LinkedIn profile or website.  Ask if they can provide any references you can contact directly. This provides you with a great opportunity to find out about their project management techniques and how good they are at distributing their time between work for different clients.
Quality infrastructure:  Established freelance should have the foundational infrastructure to protect their clients as well as themselves.  They should have comprehensive business insurance, a professional invoicing system, a merchant account and the technological tools to be successful.  If they do not have these basic tools of doing business . . . run away!!!!!
Payment
There are several things you'll need to consider when it comes to fee payments. How much you can expect to pay a freelance HR expert is dependent on a number of factors, not least their experience and breadth of knowledge. The most common types of payment options for freelancers are the following:
By the hour:  With this option you can expect to pay market value for a contractor, depending on their level of expertise. Ask the freelancer to estimate how long they think the project will take beforehand and you'll be able to gauge how much it will cost. If they estimate 10 hours at a rate of $100 per hour, it will cost $1000 altogether.
By the project:  This can be a preferable option if you'd rather not spend time calculating the exact number of hours your freelance HR expert will need to finish.  HR projects can be difficult to measure. How much you decide will be dependent on the scope of the project.
A regular retainer:  This option is perfect if you want an HR expert to provide services on a regular basis.  A retainer is usually paid on a monthly basis and secures the freelancers time for just your organization alone. Once the work completed each month exceeds the amount of the retainer, additional work is billed at a previously agreed upon rate. Again, the amount you pay will be dependent on the type of expertise you need.
Now that you know what an ideal freelance HR expert looks like and how to determine payment, let's dive into how you go about finding one.
Where to find a freelance HR expert
There are a number of ways to go about finding a freelance HR expert, each with their own merits and challenges.
Shockingly Different Leadership:  In a nutshell, this is what we do.  We have both internal consulting staff and a pool of proven expert HR freelancers who work with us, to staff client project needs.  They know and understand our high bar of customer service and desired results.  Have a need to hire a temporary extension to your team?  Allow us the honor of being a candidate to assist your team. 
Word of mouth:  Asking people you know and trust is always a good place to start. Reach out to colleagues and people in your network – even family and friends. You never know who might point you in the direction of someone who's perfect for your business.
Scope out relevant blogs and media outlets:  You're hopefully already following blogs and other outlets that are relevant to your HR function. If you're not, you should be. Not only is it imperative to keep up-to-date with the latest happenings in the world of what your function does, but it's a good method of finding freelancers that fit your niche. Seek out written media related to your niche, and pay attention to the HR experts you like. When you find HR experts that grab your attention, obtain their contact details and social media handles and reach out to inquire if they're in the market for new freelancing gigs.
Social media:  Speaking of social media, searching through Twitter, LinkedIn, and even Facebook is also a handy way of finding suitable freelance HR experts.
On Twitter, make the most of hashtags. Search for your specific HR function and see what the most commonly used related hashtags are. Check out the HR experts that are using them and follow those who you think would suit your business. For instance, frequently used related hashtags include #humanresources, #hr, #hrconsultants, #hrcontractors, #nextchat, and #hrsocialhour. 
The LinkedIn search function can likewise be effective. You can search for freelance HR experts in your local area, or use a more specific search term instead to really trim down your results. Plus, you can see if you have any common connections who can give (or not give) a recommendation. LinkedIn also has a plethora of specific groups where professionals in the same HR function can connect and discuss issues. These groups can prove useful in finding freelance HR experts who are seeking new opportunities.
Although Facebook can seem like it's largely for personal use (which it is), there is a wealth of public and private groups where industry professionals connect. Often these groups are city-specific, so searching through or posting in one could be a great way of finding a freelance HR expert who lives in your local area. Using the search function search for your niche (e.g. talent acquisition) and click on the "groups" tab. The list of results also informs you of how many members in each group live in your city.
Job boards:  Using a job board to find your HR expert gives you the opportunity to write a personalized specific ad and will have the freelance HR experts coming to you instead of having you do all the legwork. Some good choices for posting freelance HR expert jobs ads are:
As one of the top job sites in the world, Indeed is a great option for posting your job ad. You can post an ad for free, with the option of sponsoring a post starting from $5 to boost its results placement.
Posting an ad on LinkedIn will really boost the chance of your ad getting seen by the right people. Billing is on a pay-per-click basis. You set an average daily budget and you will be charged for how many views the job ad receives.
Craigslist is somewhat notorious, but if you establish a good system for identifying qualified candidates from the outset, you could be able to find some good freelance HR experts. It's a great option if you're on a tight budget, depending on the geographic location you're posting in, as it can cost from $10-75 to post a job ad in selected areas.
A freelance marketplace is a platform that works as an intermediary between you and the person you're hiring. It provides companies with a space to find HR experts, and a middleman that will hold the freelancer accountable if work does not get done. While a viable option, freelance marketplaces generally take action after a bad experience with a freelancer vs ensuring screening due diligence is completed upfront.  With over 50K freelancers registered, it just isn't feasible to provide organizations a personal touch.  Some popular freelance marketplaces are:
Upwork is probably one of the most well-known freelance marketplaces out there. Companies post an ad free of charge, while freelancers respond to the ad with their own payment bids and proposals. It may be tempting to go for the lowest bidder, but as mentioned before, you really do get what you pay for. Be sure to check out their profile, prior work, and reviews before accepting a proposal. It gives businesses the option of hiring people for one-off tasks, recurring projects, and even full-time contract work.
Fiverr is a platform in which freelancers advertise themselves. With a variety of categories and sections, you can narrow down results to HR experts who fit your exact needs. For example, you can click on the "human resources" section. The results will feature the most suitable HR expert profiles, each one containing a star rating, description, rates they charge (starting from – you guessed it – $5), and reviews. To be fully honest, most HR freelancers don't use Fiverr because they are really under-valuing their services.  Much like Upwork, you really do get what you pay for. While paying $5 for a small project may seem like a great deal, are you really going to stake your professional reputation on someone willing to do the work for $5?  It's highly unlikely.
---
Freelance HR expert hiring process
No matter of how you source freelance HR candidates, it is critical that you take the time to craft a compelling job/project description that not only encourages people to apply but also encourages the right people to apply.
What to write in your freelance HR expert job description:
Think back to those goals and expectations you made earlier and think about the ideal HR expert who could make these goals a reality. Key to a good job description is striking a balance between what you want and what a HR expert will be looking for.
Have an vision, but be flexible: your ideal HR expert probably doesn't exist, and if you ask for too much you may deter perfectly qualified freelance HR experts. For example, if you're looking for a freelance HR expert with a specialized knowledge in mergers and acquisitions, it's a lot to expect from them to be a skilled HRIS implementation consultant as well.
You should also talk about what's in it for them. Why should a freelance HR expert apply for your project and not another project for another company? Some reasons could include having real creative input, the opportunity to produce high-quality results, networking opportunities and competitive payment.
Interview Process
While the onus should be on how well your HR expert can achieve results, it's definitely a good idea to have some face-to-face communication via in-person, Skype, or Zoom to establish whether you're actually on the same page. Try not to get bogged down in obtuse interview questions and focus on what's relevant to the role at hand. Ask them to tell you a little bit about their HR expertise and previous project experiences.  Oftentimes a more casual conversation can be more revealing than an intense interrogation.
Examples of questions that will help you get a glimpse of their work style, process, and dedication as a freelance HR expert include:
What are your project management techniques?  Freelance HR experts work with several clients; you want to make sure that they're adept at delegating sufficient time to each one and don't get stressed out in the process. High levels of stress don't tend to translate to good end results. This will also give you a fair idea of how good they are at keeping to deadlines.  
What are your favorite blogs/online publications?  It's important that your HR expert is well versed in your field, and a good way of keeping up to speed is reading blogs related to that subject area. It's okay if they mention some that aren't directly related (you want a well-rounded individual, after all), but if they don't mention any publications related to your niche, that's a big red flag.
When it comes to tried-and-tested interview questions, there are some classics that have been around since the dawn of freelance candidate interviews.  Of course, you can throw in a few, but they're not going to tell you much about your potential HR expert's work acumen.  Commonly asked interview questions to avoid include:
What is your greatest weakness?  Do you really want to know? And do you think they're going to give you an honest answer?
Why do you want this contract opportunity?  If you've done a good job screening and filtering bios and resumes, then you'll already know the answer to this question: they're a talented HR expert with experience in your field, looking for a new freelance HR gig.
Where do you see yourself in five years?  Gone are the days for a job for life; you'll be hard pressed finding someone with an honest answer to that these days.
I really recommend putting thought into the questions you ask and sticking with things that are relevant to the project or role.
Onboarding and setting expectations with your freelance HR expert:  You need to be clear from the very beginning what you expect from your freelance HR expert(s) and what they can expect in return. Remember that they are a temporary extension of your team and should be treated as such.  They are not paid step-children. Respect their time and they will respect yours.
Maintaining good communication:  Key to building a good relationship with a freelancer is communication. At the beginning especially, you should make yourself readily available should they have any queries (which they most likely will). Once they get used to your company's processes, style, values, and expectations, these queries should lessen.
Set up an project calendar:  Another great way of setting and maintaining expectations is by providing a clear timeline of the project milestones to be completed. The easiest way of doing this is through an Excel project calendar or project software like MS Project, Trello, or  Wrike.
Integrate them onto the team:  Even freelance HR experts desire to be part of a community.  They are humans too and value working and interacting with your team members.  Don't forget that your team may feel a tad threatened with an external expert joining the team.  The more that you can explain why the need and how they can best help the expert, the more motivated they will be to take ownership in ensuring the project's success.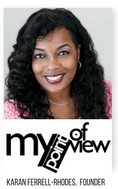 Hiring a freelance HR expert doesn't have to be a minefield. Taking the time to establish clear goals and expectations is half the battle. By doing so, you can then easily determine the qualities of your ideal freelance HR expert, where to look for them, how to how hone your screening and interview process, and how you should pay them. By following the aforementioned steps, you should find yourself with a great HR expert to complement your team in no time.
And don't forget, we at SDL exists to help HR-functions scale their teams during peak periods of work.  Want one of our internal staff or want to leverage one of our freelance HR experts on payroll, just contact us. 
>> Helping clients like you is why we come to work everyday.