Shockingly Different Leadership CEO, Karan Ferrell-Rhodes, was a podcast guest on The Rutledge Perspective podcast, hosted by Laurel Rutledge.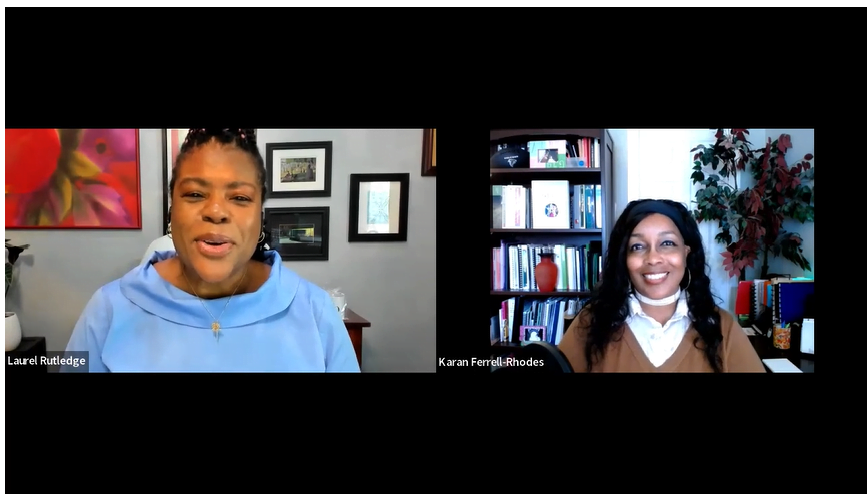 I want to thank the dynamic Laurel Rutledge for inviting me to appear on her fantastic show,  The Rutledge Perspective!
We had an absolute blast on the show, talking how individuals should identify their "differentiating edge" in order to distinguish themselves as exemplary leaders.
What is a differentiating edge?  Definitely check out the episode, review the show notes and learn more about Laurel's work!
ABOUT LAUREL RUTLEDGE:
Laurel Rutledge's human-centered approach, empathy, and understanding of individual needs make her a top-notch personal advisor and women's leadership coach.
Her care and compassion have made her an indispensable guide for countless women navigating the next phases of their lives and careers. Add to that her intimate knowledge of the HR landscape, and it becomes clear why her HR clients have had such transformative experiences. Just as Rutledge has helped countless others get out of their rut and off of the ledge, so too can she help you. 
Find out more at: https://laurelrutledge.com