An 8-Week Online, Intructor-Led Program Powered by Shockingly Different Leadership
We're Busy Preparing for the Next Round of L-School . . . . 
. . . but while you wait for the doors to reopen, get our list of 5 FREE Leadership Tools & Resources to start
honing your leadership savvy and begin achieving your dream goals today!

Join the Waitlist Now to Score Free Tools and be Eligible for Tuition Discounts!
Super Early-bird Registration for January 2024 Session Opens: (10/31/2023)
TWO ACTIONS WHICH WILL HELP YOU TO BECOME
MORE "IN THE KNOW" ABOUT L-SCHOOL
1
Complete the form below to receive sporadic email updates
about registration, key dates, guest speakers and more!
2
Join our upcoming virtual Open House on Wednesday, October 19th at 9 AM PST/Noon EST.
Meet Karan, get a deeper overview of L-School and get all your questioned answered!
Can't make the date?  Still register to receive the recording on-demand.
Here's What You'll Get In L-School
(What does L stand for?  Leadership-in-Action!)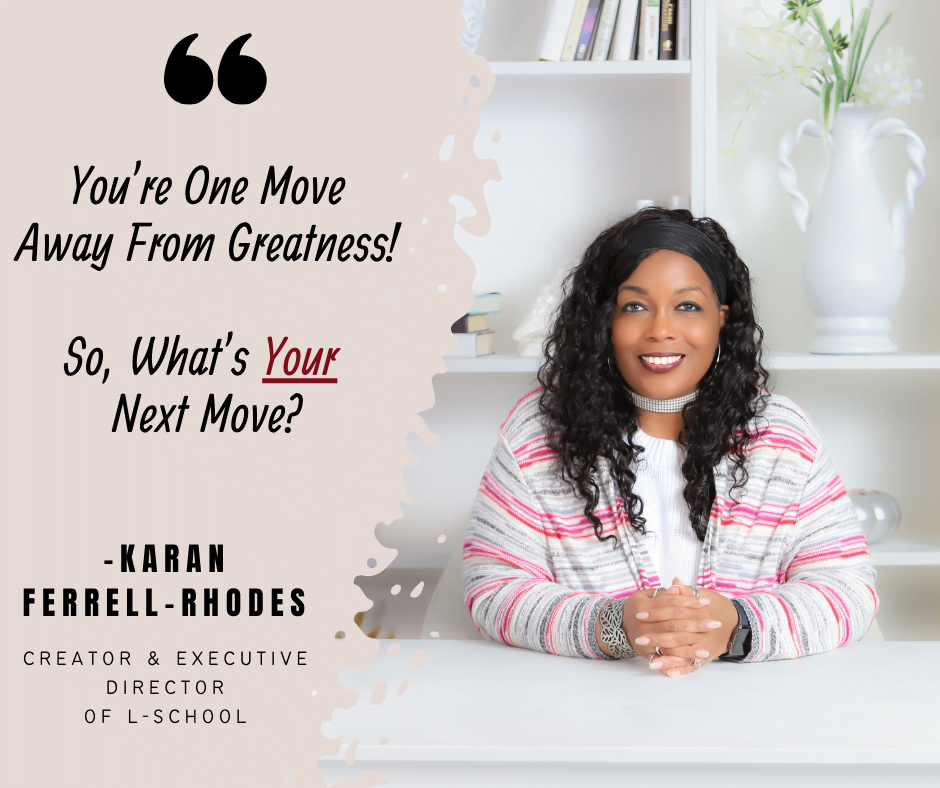 It's not the basics of leadership that trip us up, but the obstacles that hit you from all sides while you are in the midst of executing.
Other leadership courses develop just one leadership skill at a time, which is appropriate for gaining specialized expertise, but doesn't take into account all the other skills needed to address the multitude of dynamics at play.
L-School is one of the only programs focused on upskilling your expertise in executing "leadership-in-action," which involves simultaneously using a variety of best practices and leadership tactics to increase the odds that your effort or initiative will be successful.
L-School, an eight-week online micro-leadership program, takes into account the nuances of your particular work situation, in order to reduce or eliminate any obstacles in your way. Our personalized mentoring approach makes L-School worth its weight in gold!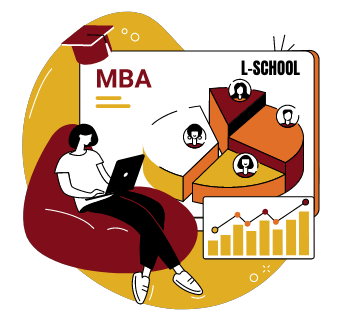 An MBA-Caliber Experience
L-School was created based on the best practices of neuroscience, leadership execution, and adult learning.  Karan and the team have over 200 years of leadership program development experience combined from Fortune 100 companies and leadership think-tanks.  L-School will increase your readiness to handle leadership challenges of immense scope, complexity, and potential impact.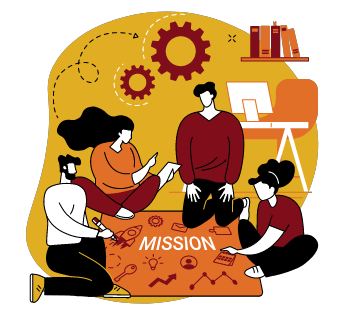 A Network of Strategic Supporters
Have you heard of the phrase, "iron sharpens iron?" This means that individuals learn best when collaborating with fellow high-performing, high-aspiring professionals.  L-School provides an atmosphere of psychological safety that allows for you to be comfortably vulnerable, problem-solve more effectively, and be open to learning from the best so that you can become "the best version of you."
Personalized Results
During L-School, you will work on the top leadership initiative(s) that mean the most to you right now.  No more waiting until after a course is over to find yourself later struggling on how to implement the insights shared with you.  True players make plays in prime moments, and together, we'll help you determine the best power moves to achieve the results you desire.
WHAT'S INSIDE of L-SCHOOL: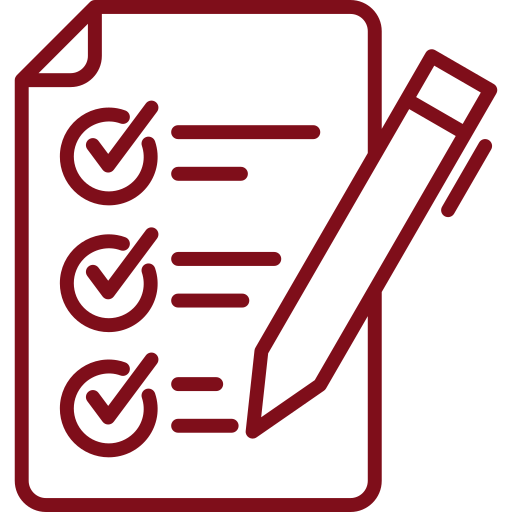 THREE LEADERSHIP ASSESSMENTS (assessing work behavior style, how you perform at your best, and level leadership execution acumen)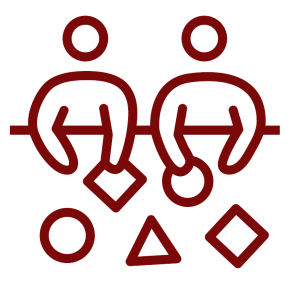 FIVE CORE MODULES OF L-SCHOOL CURRICULUM (with one module created for participants, by participants)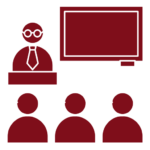 25+ LESSONS ON THE COMPETENCIES OF LEADERSHIP EXECUTION (mix of live, instructor-led and video)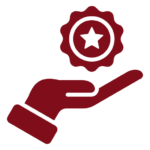 OUR VALUT OF BEST PRACTICE RESOURCES FOCUSED ON "LEADERSHIP IN ACTION"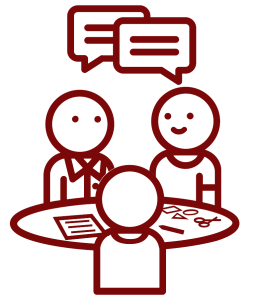 **MOST POPULAR** : LIVE S.W.A.T. MICRO-LEADERSHIP STRATEGY LABS (leadership coach-led peer group co-horts; grouped by career stage or entrepreneurial type)

LIVE FIRESIDE CHATS WITH GUEST SPECIALISTS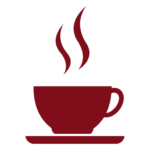 OFFICE HOURS: LIVE GROUP COACHING WITH KARAN FERRELL-RHODES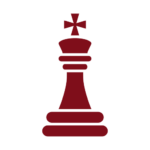 COMPLEMENTARY COPY OF KARAN'S BOOK: LEAD AT THE TOP OF YOUR GAME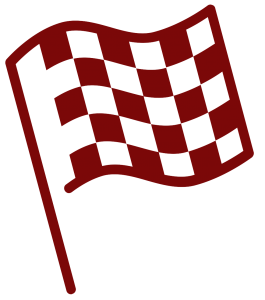 ADD-ON OPTION FOR ADVANCED 1:1 COACHING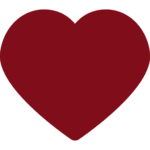 L-SCHOOLER FOR LIFE! LIFETIME MEMBERSHIP ACCESS TO L-SCHOOL
(Meaning, you can take 90% of L-School every year — for FREE 👏;
[S.W.A.T. labs may require a minor participation fee])
Once the initial eight weeks are complete, you can review as often as you like.
Every year we invest enormous amounts of time, money and resources to make the program even better.
So once you're in, you can take the program as many times as you want!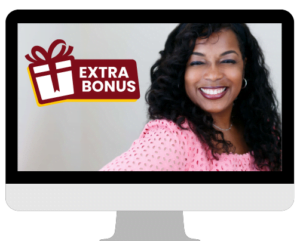 BONUS BENEFITS
Mobile and tablet friendly
Work at your own pace
All live sessions recorded for on-demand replay
​A positive, supportive, global learning environment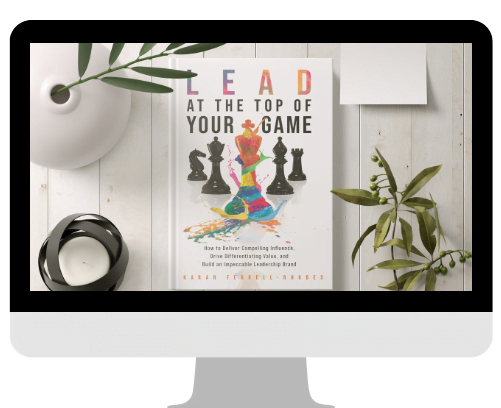 COMPETENCIES DEVELOPED
L-School develops 32 leadership competencies which support leadership execution. 
We have grouped them under 7 pillars:
The L-School Team is comprised of 75+ experts, including curriculum designers, operational personnel, thought leaders and leadership coaches.  All of us are excited to meet you when you join the L-School family!
LEARN FROM THE BEST:
  Meet Karan & Team
Train with someone who has "led her seat" at multiple tables in the world of work:
Was identified as a "high-potential" leader during her tenure at multiple Fortune 100 companies
Was placed on succession plans and rose up the ranks to the C-Suite
Built a global high-potential leadership program, with >4000 participants, for a Fortune 50 company;  received global recognition for accomplishments
Founded a profitable global HR firm, focused on People strategies and upleveling leadership capability to lead major change initiatives 
Karan Ferrell-Rhodes is one of leading voices in the development of leadership execution acumen.  After commissioning a study of over 10K high performing leaders across the globe to determine what factors differentiated their success from 95% of their peers, she shared her findings in her best-selling book, Lead at the Top of Your Game: how to deliver compelling influence, drive differentiating value and build and impeccable leadership brand.
Karan is also the host of the award-winning Lead at the Top of Your Game Podcast, Topic Leader on leadership for Forbes, Founder of NOTABLE (a peer network for Director+ level leaders) and featured thought leader at outlets such as the Global Talent Summit, Newsweek and SHRM.
Who is L-School For? Can It Help Me?
L-School is for anyone desiring to become a stronger leader, period.  However, your experience will vary based on a variety of factors such as your current role, your career stage, whether you own a business, if you oversee a nonprofit, etc.  The modules, lessons and how we match you into your strategic cohort allows for personal customization and brainstorming with your true peers.
L-School is likely ideal for you if you:
Identify as a motivated, "self-starter."
Want a distraction-free environment that prioritizes action and results.
Are an independent learner who doesn't need a lot of handholding to get things done but who also loves collaborating at times with super-smart coaches and peers.
​Trust yourself to experiment and learn by doing.
Believe that focus, discipline, and hard work are the keys to leadership success.
Do You Guarantee Results?
To be clear, you can't learn everything you need to know about leadership in 8 weeks.  However, with full participation on your part, you can definitely make significant progress toward your most urgent priorities, ambitions and goals.
What we can guarantee is that you won't be advised to focus on actions that have not been proven to have a high probability of actually moving the needle on your development or success.  L-School isn't a leadership theory; it's a leadership playbook of the latest research, best practices, and successful tactics. The L-School team will work closely with you to ensure you are delighted with your experience.
How Much Does L-School Cost?
We're feverishly working on the final details of L-School, including locking down our guest speakers and upgrading the L-School tech platform.  These last details may or may not affect our current tuition fees.
However, to help you budget, our currently targeted program fees are as follows:
$1495 Regular tuition
$1295 Early bird tuition
$995 Super-early bird tuition
We will share all the final details when we launch super early-bird registration.  Know that it is our desire to ensure that our tuition always remains reasonable, of high value, and market-competitive.
Such a world-class program is frequently able to be easily covered by your employer or business via their training budgets. For those who desire to self-pay or whose employers currently have a limited budget, partial grants may be available.
Be sure to join the waitlist to be notified asap!
Can more than one person from the same company enroll in L-School?
Absolutely! 
However, if you anticipate wanting to enroll more than 5 employees, please send an email of your intent to lschool@shockinglydifferent.com so that we can offer you discount pricing for a bulk purchase.
I love the concept of L-School! Do you have an in-house version of the experience that we can offer to a group of our internal company employees?
The World Needs the Type of Leadership That Only You Alone Can Give.