Powered by Shockingly Different Leadership
An experience designed to help advanced leaders not yet in the C-Suite, strive to thrive!
We know so much is on your shoulders.  You and 100M+ of your peers are accountable for simultaneously executing the strategies of the C-suite as well as managing more junior staff (not to mention having a personal life too).  There has been little support for this level of senior leaders . . . UNTIL NOW!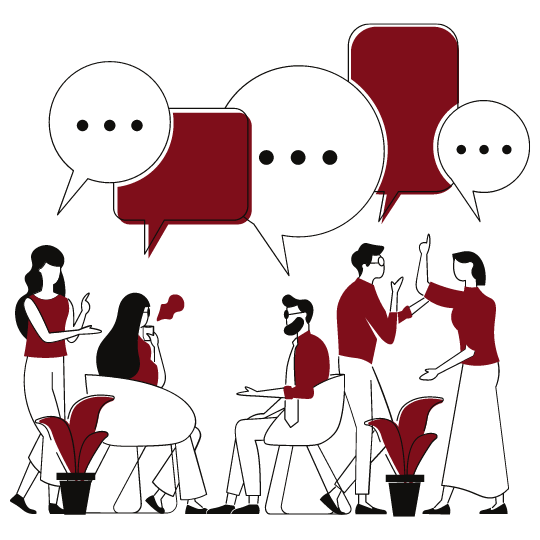 take the first step in joining notable 
Submit Your Application!
We accept applications on a rolling basis.  Apply today and your credentials will be reviewed in the next queue.
We Love Employers!
NOTABLE partners with companies looking to augment their leader development efforts by sponsoring multiple employees.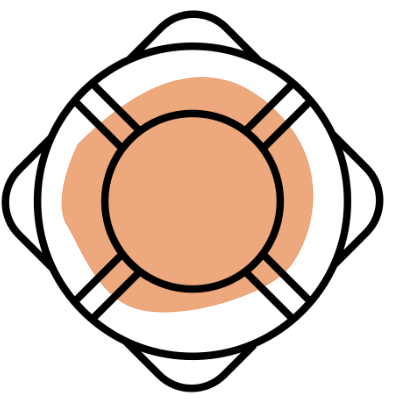 World-class Support Comes in Many Forms and Methods
At NOTABLE, we provide a safe, confidential setting to help you:
Deepen

your leadership acumen

Increase

your capability to drive change & influence others

Enhance

and expand your network of strategic supporters

Lead

more inclusively

Accelerate

your viability as a "ready-now" candidate for roles of broader scope and responsibility

Become more astute

on emerging best practices, current megatrends and issues that matter the most in today's world
Most of NOTABLE's experiences are virtual, live-facilitated sesssions.  A few optional in-person experiences will also be available.
Our Differentiating Value
What makes NOTABLE different:
We highly vet all members to ensure passion and pariety
All experiences research-based and built around developing the

top 7 critical skills of high-performing leaders

Highly personalized feedback

using a variety of validated assessments
Our focus on just-in-time

leadership execution

The building of a deep

network of strategic supporters

vs random contacts
The strengthening of

succession pipelines

for employers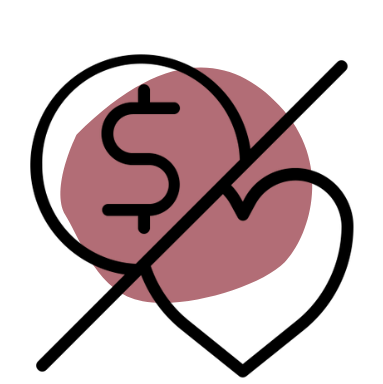 Are You a Company Interested in Becoming a Sponsor of notable?
We have many sponsorship and underwriting opportunities available.  They include, but are not limited to:
Tuition Grants
New Member Gift Boxes
In-person Events (ex. Capstone)
Virtual Events (ex. Fireside Chats)
Receptions and Dine-Arounds
Underwriting of Development Experiences
CURRENT POOL OF GLOBAL DIRECTOR/GM LEADERS
NOTABLE CITY CENTERS +VIRTUAL GLOBAL NETWORK
NOTABLE AMBASSADORS, FACILITATORS & STAFF
A Sneek Peek of What You Will Enjoy Via Your Experience at

NOTABLE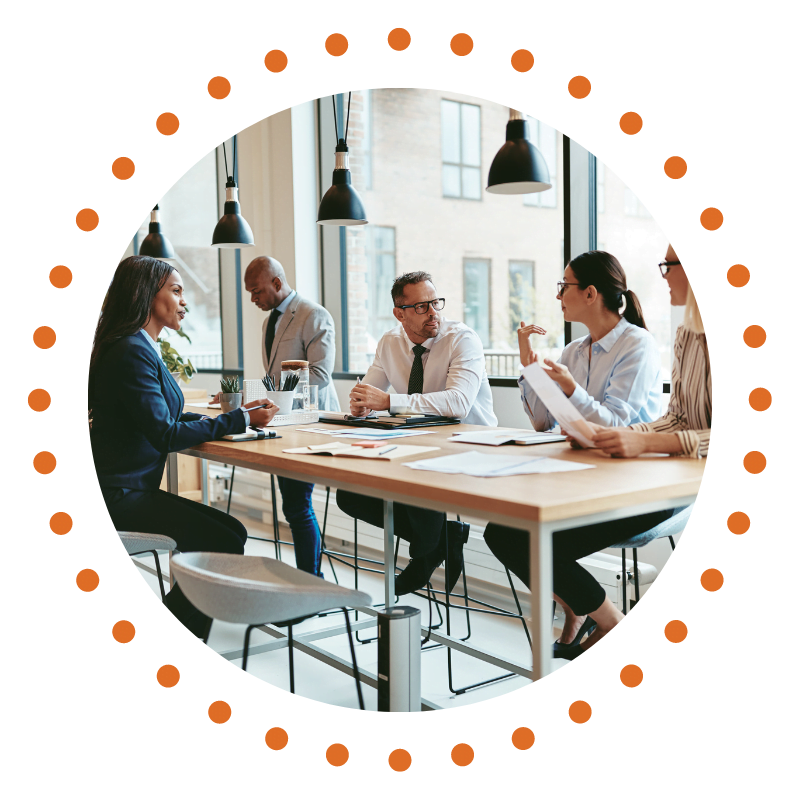 S.W.A.T. Leadership Circles
A hyper-curated peer group of 8-10 members
S.W.A.T. (Strategy/Wisdom/Action/Tactics) Leadership Circles are micro-learning strategy labs which combine short bursts of knowledge, ideation, and strategic-thinking, to move ideas to action further and faster.  You will leverage the power of group think to confidentially problem-solve leadership challenges and hone your leadership acumen with your own co-hort of trusted advisors & a highly accomplished leadership coach (ambassador).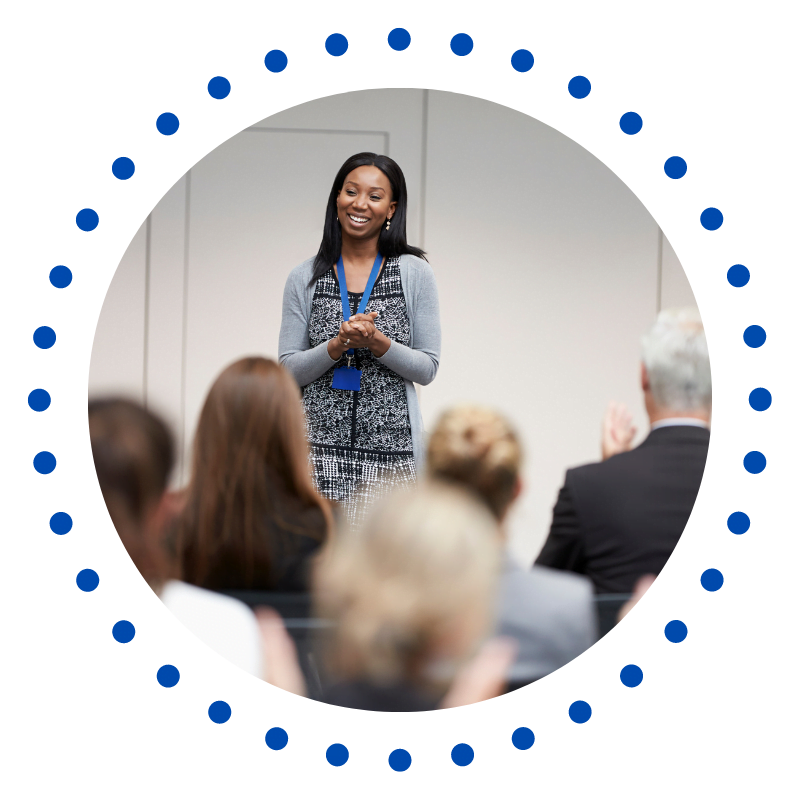 Fireside Chat Series
A speaker series for the ages
Each year we curate a list of renowned, expert speakers, based on topics requested by our members. Get ready to open your mind and learn new perspectives in how to lead the world of work!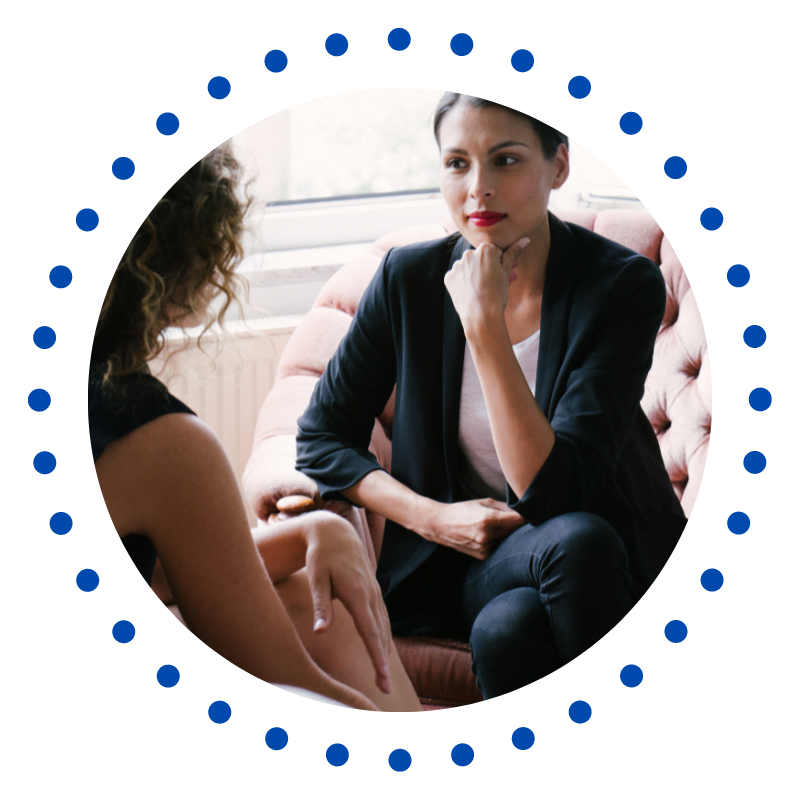 NOTABLE Ambassadors
NOTABLE Leadership Coaches
NOTABLE uses our 75+ highly trained team of leadership coaches ("ambassadors") to facilitate the S.W.A.T. Leadership Circles and leadership assessments.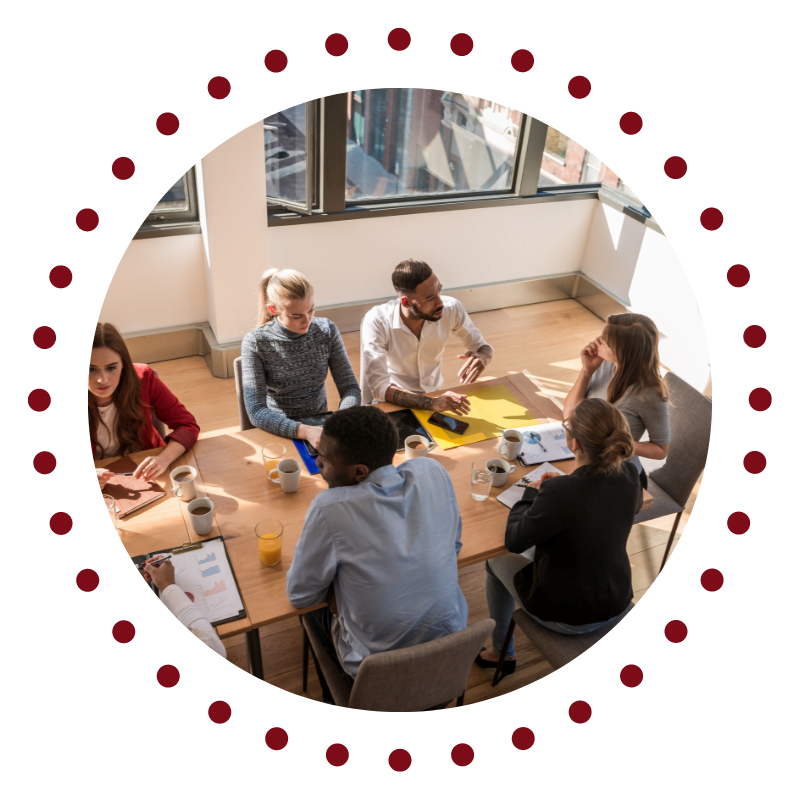 Leadership Workshops
A rich pick-list of options from which to choose
Our workshops are designed specifically to address the timely challenges leaders are currently facing, taught by world-class experts.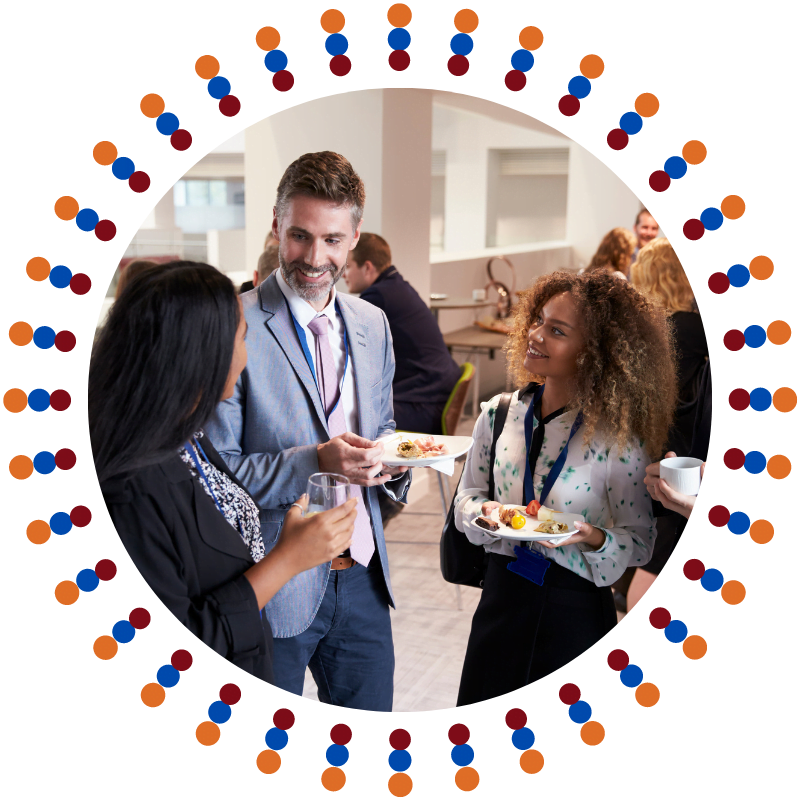 NOTABLE Capstone Event
Enjoy Celebrating Your Progress and ROI
Celebrate with your and other cohort peers, as well as the NOTABLE faculty, during a hybrid networking and spotlight event.  Enjoy building a lifelong community of fellow global executives!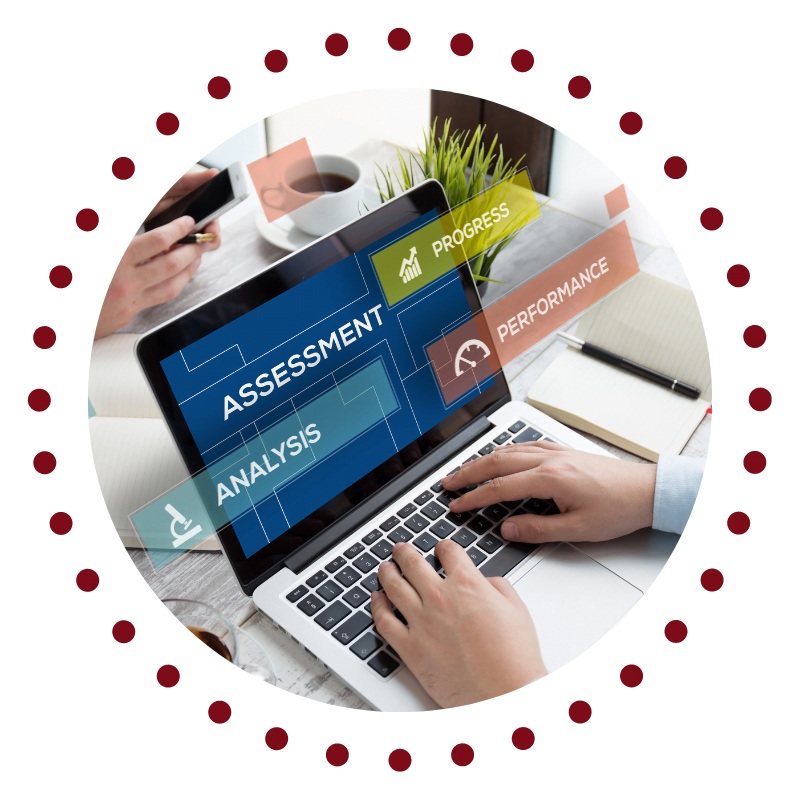 Battery of Leadership Assessments
2-4 Leadership Assessments
A single assessment cannot undercover your full suite of talents.  Thus, we will provide you a small battery of assessments, to be used to better accelerate your ongoing learnings and development.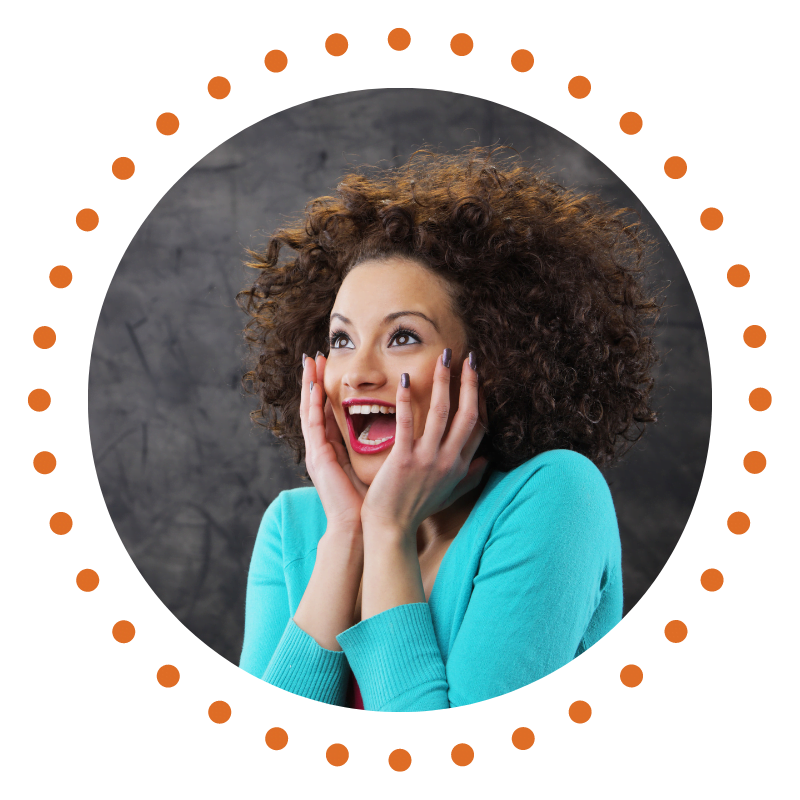 And Soooooo Much More!
Access to Research Reports & Content
Rapid Response Expert Panels
Hackathons/Design Sprints
Charitable Service Project
Virtual Coffees
City-based Dine-arounds
Virtual Dine-arounds
Podcast Guest Features
Career Coaching
Wellness Events
And More Surprises to Come!
Optional Interest Groups
Have a passion to share with like-minded members?  Find your tribe!
What a fabulous idea! This topic is rarely discussed and it has been a roadblock for many leaders stuck in between the C-Suite abyss.
Can I just say that my group is fabulous?!  We have bonded so quickly and I am amazed what good ideas we come up with to help each other.
FREQUENTLY ASKED QUESTIONS
Why should I join NOTABLE?
There are few world-class leadership networks designed for advanced leaders who are not yet in the VP/C-suite.
Think you're too busy?  NOTABLE is designed to be easily integrated into your daily routine.  You are given pre-notice of all events so you can ringfence time on your calendar.  And many interactions are not limited to core business hours.  Net-net, if you can participate 2-4 hours per month, you will definitely receive a concrete return on time invested and will be an ideal member. 
Have questions that are begging for answers?  NOTABLE is for you.
Feeling alone at your company?  NOTABLE is for you.
Desire to open doors of new opportunity?  NOTABLE is for you.
Want to avoid blind spots and expertise gaps?  NOTABLE is for you.
Have decision fatigue?  NOTABLE is for you.
NOTABLE provides you answers, advice and development that you can't get on Google.  Go ahead and apply.  It's the right thing to do.
What is NOTABLE's Membership Fee? And when is it due?
For 2024, the fee is $4750 for the 12-month experience.
Our Membership Team and Board look forward to reviewing the credentials of interested, criteria-meeting candidates who complete the initial membership application.
After the applications are reviewed, selected applicants will receive their first onboarding instructions.  In addition, payment options will be sent.  All final payments must be received before the LAUNCH event, as per onboarding instructions.
Know that our fees are competitive, reasonable and usually able to be easily covered by your employer.  For those who desire to self-pay or whose employers currently have a limited budget, grants may be available.
When is the next group of NOTABLE co-horts launching?
We attempt to launch new co-hort groups twice a year.  If eligible, go ahead and complete the application process so that we may complete the process and queue you up for the upcoming launch.
Who leads NOTABLE?
NOTABLE is a leader development community powered by Shockingly Different Leadership.  It's Chief Visionary Officer and leader is Karan Ferrell-Rhodes, who works with a team over over 125+ staff and executive coaches/consultants to bring NOTABLE's development experiences to life.
Where is NOTABLE's headquarters?
Our headquarters is in Marietta (Atlanta), Georgia.  However, many of our staff are leveraging hybrid and remote work arrangements and are located throughout the world.
How does the NOTABLE application process work?
A candidate needs to complete the inital application form and submit to NOTABLE to process. The application is submitted to the Membership Committee and the Membership Board for review. Once a candidate has been approved for membership, they will then get a formal invitation packet and proceed with Member Onboarding.
Must I renew my membership every year?
Yes.  However, after completing your first year in NOTABLE, there are tiered alternatives to remain an active member of the network.  Believe us, you won't want to miss out!
Whom do I contact if I have questions?
NOTABLE'S SKILL AREAS OF FOCUS
Top Tactics Mastered
by the World's Most Highly
Successful Leaders
All our experiences are designed to sharpen your leadership acumen in the following research-based areas:
LEADING WITH INTELLECUTUAL HORSEPOWER
LEADING WITH COURAGEOUS AGILITY
LEADING WITH STRATEGIC DECISION-MAKING
LEADING WITH INTRAPRENEURSHIP
LEADING WITH A DRIVE FOR RESULTS
LEADING WITH EXECUTIVE PRESENCE
LEADING WITH STAKEHOLDER SAVVY
The World Needs the Type of Leadership That Only You Alone Can Give.
Apply Today.